What to Ask Before You Enroll at an English School in USA
Now that you have researched all about English schools in the USA, you will have a good idea of what to ask before you enroll to make your final selection of the school you think is best for you.
Some of these questions go to financial considerations, others will be about the kind of experience you want while you are studying English.
In a previous blog, we discussed the three major types of English schools, and how these types are directly connected to your budgetary decisions. Remember, a school with higher tuition costs doesn't mean that it provides a higher quality education, and a school with lower tuition costs may not mean a lower quality of education. The most important factor in your decision is that you are choosing the program that meets your personal needs.
What to Ask About Your School
Before you make a list of what to ask about your school, narrow down the choices to 2 to 3 schools. Search for these schools on the web again, more thoroughly to revisit testimonials, ESL forums, school facilities, customer response from the sales and marketing team, etc.  You can learn a lot from student and web testimonials about the culture of the school and whether the administrative staff is professional, responsive and supportive of their students.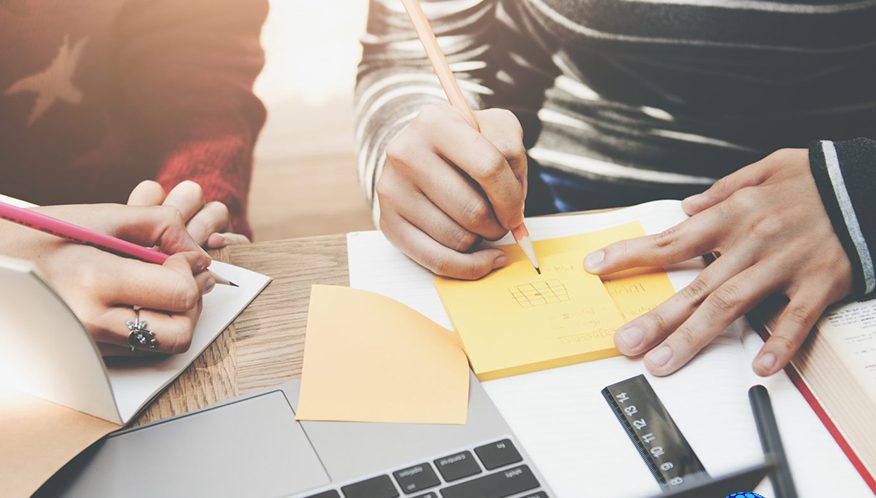 More specifically, get the answers to these questions:
1. Does the English language school have the right accreditation?
The best English schools undergo regular inspections by nationally or internationally accredited bodies to verify the quality of teaching, and that services and facilities are up to standard.  You can see if the school has any accreditation on its website.
2. Do the English teachers hold a recognized ESL teaching qualification?
Your teachers' experience and qualifications are the most important factor in guaranteeing you learn those English skills well and acquire fluency quickly.  Your preferred school's English teachers should have one or more of these internationally recognized certifications: TESOL, TEFL, CELTA.
You can ask this of the language school you are considering.  You can also check reviews and testimonials by students who have studied at the school.
Sometimes, especially in the summer months, temporary teachers who may have less experience than full-time teachers are hired.
3. What is the cost of the Application Fee? Is it folded into the tuition costs once you commit?
You need to check exactly what else is included in the price? Activities, Visas, Transportation?  Are there any packages which also include accommodation?
4. What is the average number of students in the class?
Language students do well with small class sizes because they get more attention and acquire language skills more quickly. Check the average class size – up to 15 students a class is ideal – but remember that small class sizes means the course probably costs more.
5. What kind of facilities are available to students?
Facilities such as study or relaxation areas enable you to either study or relax during a break between your language class.
6. How will your progress be assessed?
At TALK English Schools, there is a placement test on your first day to evaluate your level of English proficiency.  You are placed in the appropriate level based on your English skills. There are 10 levels, beginner to fluency.
Each level takes 10 weeks to complete. At the end of each week, there is a progress test, and a final exam at the completion of each level to show you have acquired the skills to move on to the next level. A Course Completion Certificate is awarded when you graduate to document your success
In a previous blog, we detail how we assess progress in a Levels and Progress Chart.
7. Is the school a recognized language testing center?
There are not a lot of language schools that are also recognized language testing centers. TALK English Schools is one of such language schools – TALK Fort Lauderdale and TALK Miami Beach  are testing centers that also offer classes for language exam preparation (for IELTS.)
8. Does the school offer any language and cultural immersion activities outside the classroom?
Most Smart or Premium language schools include social or cultural activities, such as museum visits, outdoor sporting and recreational activities, dance or cooking classes, film nights, etc to help immerse you in the language in a way that is interesting, fun and helps you pick up everyday English skills and learn about the local culture, traditions, and lifestyle.
You can find much of this information on the school website.  You can contact the school directly by emails for any specific questions you may have.  Knowing what to ask will get you the information that is most important to your decision about an English school in the USA.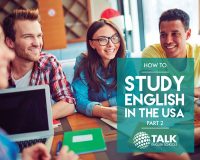 Learn how to ask the right questions downloading here our comprehensive e-Guides series!