How you can do San Francisco on the Cheap in 2018
There are plenty of ways to vacation in San Francisco on the cheap, but let's talk about how you can afford to LIVE in San Francisco.  If you'll be studying English as a second language so you can transition to a local university, you'll need to consider how to stretch your savings.
Making San Francisco Affordable
Rent is your biggest challenge to living in San Francisco on the cheap. It will be your biggest expense so do your research and find an area you like then find someone you can bear to share an apartment with.
Finding Bargain Housing in San Francisco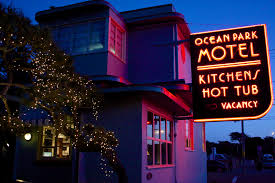 Roommates are common for San Franciscans of all ages.  The city is expensive and there aren't as many apartments as there should be.  Plan on spending about $1,600 each for a total rent cost of $3,200.  Utilities and internet costs can be shared too, and if you don't go crazy with extras like a premium Direct TV package, these expenses will hover around $200-$300 a month.  If possible find an apartment with washers and dryers in the building, and a parking space, even if you don't have a car this will come in handy ;).  Check "curbed", "zumper", "Zillow", and "rentcafe" for listings—filter your choices by location, size, and amenities.  If you already have your roommate chosen you have doubled your chances of getting lucky, and snapping up a great listing the minute it appears.
Walk, Bike, and Ride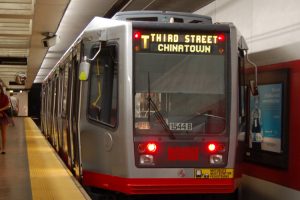 San Francisco mass transit is some of the best in the US.  The cable cars, BART, Muni, buses, trolleys, and ferries, will get you wherever you want to go.  Get multi-day passes, and a Smart Card to get the most bang for your buck and make it much easier to experience the best of San Francisco on the cheap!
You can use bike-shares and car-shares.  "Jump" has partnered with Uber to offer electric bikes that you reserve using your Uber app.  Ford "GoBikes" were there 1st and have more bikes available (for now), use the FordPass app to reserve.
Zip Car has a variety of plans available, and all include gas, insurance, and 180 free miles per day.
And…the healthiest, completely FREE transportation option is to walk.  San Francisco is a walker-friendly city and if you've strategically planned your housing based on your daily destinations, your biggest transportation expense could be re-soling your shoes!
Food and Fun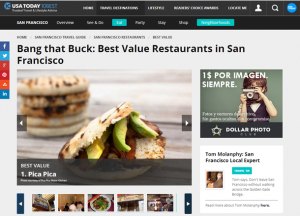 Do I really need to say, MAKE YOUR COFFEE AT HOME??  All your food expenses will be most affordable if the bulk of your meals are made at home.  Grocery shop with a list, and preplan meals—you can check Pinterest for all sorts of easy breakfast, lunch, and dinner options.  Take yourself to the "Happy Hour" at the hip restaurants for wallet-friendly ways to indulge.  Research online listings for the best restaurant bargains happening now.
Be a tourist!  Make it part of your mission to explore all the free sights and attractions San Francisco is famous for, you'll be saving money and seeing all the parts of the city that locals can take for granted.