Study Abroad Pre-Departure Costs
It's critical that you know all the costs you are going to encounter when studying abroad. This includes pre-departure costs which are often some of the bigger costs, as they include your English School application fee, tuition fees and if requested by you, accommodation fees and airport transfers. The other non-negotiable upfront expenses are your student visa costs and airfare.
Calculating your Pre-Departure Costs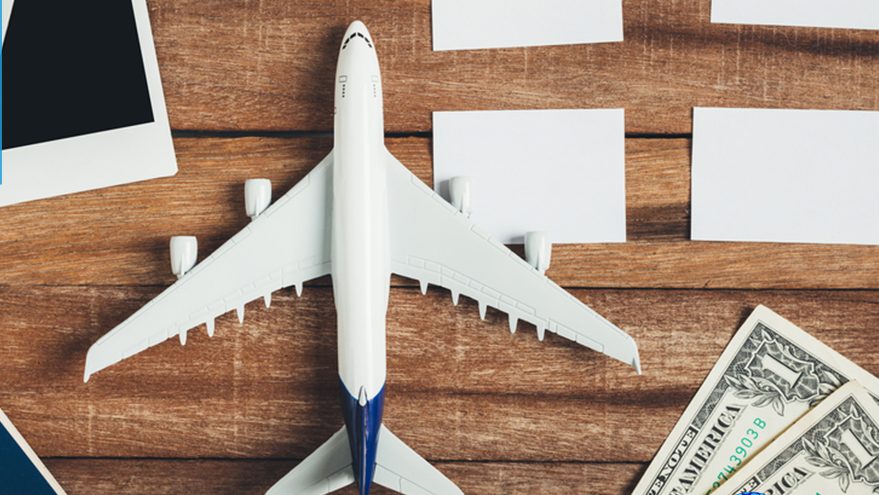 For first-time international students, it can be daunting when confronted with all these pre-departure costs before you set foot in your host country. Let's break down these mandatory items that you are going to have to spend money.
Passport
Apply early for a passport if you don't already have one.  The cost varies from country to country but wherever you are you will be liable for extra fees if you don't put enough time aside to get your passport and have to get it rushed.
SEVIS Fee
Regulations require that international student coming to study in the USA pay the I-901 Student and Exchange Visitor Information System (SEVIS) Fee before the Department of State issues you a visa. The SEVIS fee is $200.
Visa
A Student Visa is required for a non-US citizen who is enrolled at a school, college or university in the USA.  Students visas are free for some countries, for others the price can be as much as US$160. Check the U.S. State Department for more about Visas and Fees.
International Airfare
This is one of your 'big-ticket' items, and although you need to buy an airfare, there are all sorts of tips as to how you can save on your airfare.  Traveling abroad during the summer can be very expensive as it is the peak season for travel and study abroad. A great way to cut down on the cost of airfare is to fly during a different season.
Also, at heavily trafficked airports, airlines frequently have promotional offers in order to compete with the many carriers that fly there.
You should shop around online to find out what dates your particular travel route might be discounted. Another way to reduce the price of airfare is to avoid direct flights. It is usually cheaper to arrange a flight schedule with a transfer somewhere on the way to your final destination
Try this app www.hopper.com that tells you 'when to fly and buy'. For more about how to get the best airfare, go to our blog.
Tuition, Accommodation Fees & Deposits
Students attending English school in the USA are mostly required to pay for their tuition and other fees the school is charging pre-departure. arrival.
Travel Insurance
Medical Insurance
This is mostly required by your English school.  Do not forget to bring any medication you are prescribed and which you will need for the duration of your study period.
Other Pre-departure Costs
Items such as suitcases, backpacks, or equipment like adaptors and cameras may or may not be extra costs pre-departure depending on what you already have.  If you are going to a destination whose climate is very different to yours, you might have to buy some weather-appropriate clothes which you do not possess.  However, it's important to remember that many of these items will be available, and oftentimes cheaper, in your host city in the USA.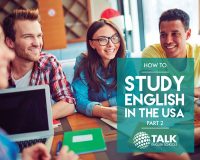 You should plan ahead for these upfront costs. Using our e-Guide to find out how to research and determine costs involved with a study abroad program, you can start saving ahead of time. Download now!