Cultural Immersion and Language Learning
Before we explain the connection between cultural immersion and learning a language, let's understand what we mean when we talk about cultural immersion.   This blog offers a great description of it:
"Firstly, let's define cultural immersion. It is defined as individual exposure to persons or groups markedly different in culture (ethnicity, language, socioeconomic status, sexual orientation, and/or physical exception) from that of the person initiating the exchange.
The immediate objectives of a cultural immersion program can be to:
a) To have direct contact with people who are culturally different from oneself in a real-life setting which represents the target group's "turf"
b) To gain insights into circumstances and characteristics of the focal community
c) To experience what it is to be very different from most of the people one is around.
d) To gain insight into one's values, biases, and affective responses"
How Cultural Immersion Accelerates English Fluency Skills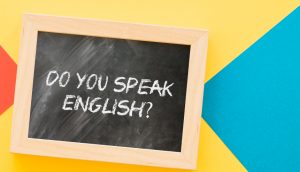 What is the best way to learn a language?  In the classroom or through immersing yourself in the culture where the language is spoken? Of course, there are other ways to learn a language  – online, mobile apps, etc. –  but to attain fluency quickly and effectively, there is nothing better than the combination of a formal English class and students immersing themselves in the local culture.
Cultural immersion is the non-formal aspect of English language education at language schools, but it is considered by many invaluable as it serves as a catalyst for anyone wanting to improve their English language skills quickly. Good English schools will offer activities and events outside of the classroom that ensures the students have 24/7 contact with the English language in all different contexts.   Being hosted by a native speaking family is also a component of cultural immersion which helps accelerate the process of learning English.
Students who select the culturally immersive way of learning English through English language classes, extra-curricular activities and living with a host family widen their vocabulary, learn every day English and grasp the grammar because they are forced to listen and speak English all the time.  They are forced to function in their host environment, to ask directions, order from a menu, read instructions, understand answers to questions and generally interact with native speakers.
Reading books, watching television and going to movies in the language of the host country is both fun and a learning opportunity.  Students who interact with the language in these ways while taking classes are able to identify problems with comprehension or grammar and take these questions back to their language teacher.
Premium and Smart English Schools such as TALK English Schools are interested in their students having an all-around satisfactory academic and cultural immersion experience while they are with them.  There is staff at the school besides the teachers such as Activities Directors who arrange extra-curricular activities from sporting, sightseeing, museum visits, concerts to getting involved in local community outreach programs. The administrative staff at these schools are familiar with the adjustment problems some international students experience and are trained to counsel and support each student individually.  Students are given the support and confidence to integrate by participating in classroom and extra-mural activities.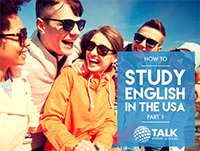 Spending a few months immersed in the language and the culture of the country in which you are studying will mean your language skills improve by leaps and bounds! Download now our e-Guide and learn more about it.