Change Perceptions About Other Countries Through Your Classmates

South African human rights activist, Archbishop Desmond Tutu commented that "We inhabit a universe that is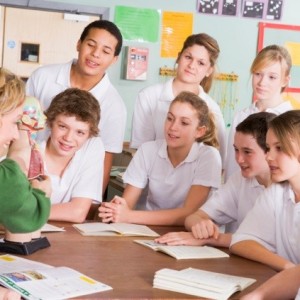 characterized by diversity." Whether it is climate, scenery, ecosystems, or whether it is religion, culture, commerce and trade – you can find incredible cultural diversity wherever you choose to go in the world. Diversity makes life a little more exciting and interesting. It is said you can appreciate life better when you can entertain the wonder of the diversity of all things and in all people.
Studying abroad is a great time to start your life adventure because this is when you will begin to discover diversity and contrasts everywhere and in the things you encounter. Even in the classroom, say in the USA, the international students abroad will meet others – many others – who are not American-born.  And amongst those who are American born, they may be first-generation American and speak another primary language and have a strong sense of their parents' culture.  The American classroom is made up of a diverse range of cultures. Students come from everywhere – China, Japan, Australia, England, India, Brazil, Mexico, Indonesia and more. These students have integrated with American culture but they will also have retained many aspects of their own cultures.
Learning in a classroom is not the only learning that a study abroad student can expect. You will see a world in your one classroom and will learn more about many countries from your fellow students. This will change your perception of foreign countries and allow you to experience a little bit more of a place that you haven't visited before. This can be valuable learning as you piece together the different cultures and ways of life of those from other countries.