Benefits of Studying Abroad For Any Student

Studying abroad has many great benefits for student's right across the world. Although it may be costly to some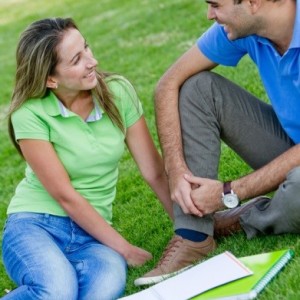 degree, the benefits you can get from studying abroad definitely outweighs the cost of the adventure. Here are some of the benefits of studying abroad that you can get when starting your overseas adventure and the beginning of your new life.
Why Study Abroad?
You can be more self-sufficient and resourceful while thriving in a foreign country.
Develop the ability to adapt to a culture which is different from your own.
Experience life altering experiences which change and challenge your fundamentals about the world.
Learn about key global issues and how they are approached in the different cultures.
Learn a new language that you never thought possible.
Explore new countries and cultures while broadening your horizons.
Expand your skill and education outside the classroom.
Build life-long friendships and relationships with those around the world.
Employers look for those who have experience and what better way to gain experience than by studying and living overseas.
Opening doors to new careers which may lead to better wages
Let people work in a variety of different countries.
Let's students see the world in a whole new way.
Studying abroad can bring great opportunities for students. Studying overseas is one of the best experiences that any student can experience no matter where they live. Not only will it help you learn new and exciting skills, but it can get you ahead in life to the career that you want. So when you think about the cost of studying abroad against what you can get out of it, why would you choose anything less? Studying abroad can broaden your horizons and can really make your life so much better no matter where you're from.