University Tour: a TALK Summer Package that will change your life!

One of the main goals of international students who come to learn English at TALK English Schools is to improve their English skills in order to study at a prestigious American university. Although they are sure that an American college degree will be a highlight in their curriculum and help to boost their careers, many students do not take this project forward because they do not have the opportunity to visit the universities of their dreams or do not know the details of the admission process in these institutions.
However, if you have decided to spend the Summer studying English in Boston or San Francisco, you have a once in a lifetime opportunity to visit some of the best American universities and start planning your future. TALK's University Tour Package was developed especially for young students aged 15 and up (14 for groups) and includes, in addition to the General English PT Course with 16 lessons per week, campus tours of selected universities, university workshops, homestay accommodation, airport transfer and extra-class activities to get to know these international cities and practice your English skills.
The University Tour Summer Package runs from July 7 to 27, 2019. Check out what you will be able to experience in each of these cities.
University Tour Boston
The University Tour Package in Boston offers a unique opportunity to visit some of the greatest universities in Boston such as Harvard, MIT, Boston University, Northeastern, and others. Tours include information sessions and meetings with admission counselors, followed by student-guided or self-guided tours of the university campus. The activities after classes include some of the major Boston sights such as Freedom Trail, Quincy Market, New England Aquarium, Museum of Science and much more! And you can even take extra optional trips to New York, Salem, or Plymouth, and enjoy a dose of adrenaline at Six Flags and cheer for the Red Sox, local baseball team!

"I loved the experience in Boston. It's a fantastic city to explore and a great place to discover many interesting things. The University Tour Package was a great opportunity to have an approach to the greatest American universities and the English program at TALK School was a great chance to improve my English and to meet people from all around the World." – Marisol Calderón, TALK Boston student from Ecuador.
University Tour San Francisco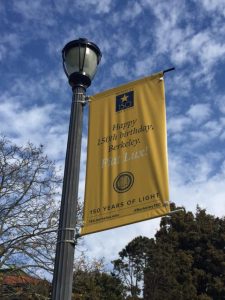 In addition to study at TALK's newest facilities in San Francisco's famous Fisherman's Wharf neighborhood, you'll get to know one of the most iconic cities in the United States and visit Stanford University and UC Berkeley. The visit to Stanford also includes a tour of Silicon Valley, one of the largest technology and innovation centers in the world, home to companies like Apple, Facebook, Google and Netflix. Afternoon activities include visits to sights such as Pier 39, California Academy of Sciences, Union Square and others. Optional trips include tours of Alcatraz Islands, Muir Wood and lots of fun at Six Flags.

Do not miss this opportunity to live a special Summer that will kick-start your successful career. Develop your English language skills, visit prestigious universities, learn the whole process of joining an American university and soak up all the energy of Boston or San Francisco, two of the biggest and most beautiful cities in the United States. Ask for your free quote now and start living the dream!