TALK San Francisco: a new school in the heart of the city!

After almost 10 years on the campus of Notre Dame de Namur University in Belmont, TALK English Schools is moving to a new location in the heart of San Francisco!
TALK San Francisco opens its doors at Anchorage Square in the world-famous Fisherman's Wharf neighborhood, within walking distance of restaurants, boutiques, cultural, historic and entertainment landmarks, and close to bus, cable car and streetcar routes around the city and train services to The Bay Area and beyond. Here, students can soak up the energy of one of the world's most vibrant cities while studying English and enjoy sightseeing from those famous vintage streetcars, or cycling across the Golden Gate Bridge, or catching the ferry to Alcatraz Island.
The custom-designed school facilities include large classrooms, warm and welcoming reception area, free Wi-Fi, spacious outdoor patio area and public parking available (fees apply). TALK's English courses provide interactive classroom technology and a calendar of activities for students to explore San Francisco and practice their English language skills.
During the Summer, we also offer a Family Package with special activities and guided tours including tuition, accommodations and application fees for you to learn English while enjoying a family vacation in San Francisco.
And there's more! Our General English course is even more affordable at the new San Francisco location. Check out our promotional pricing and save up to 36% on tuition.
Why study English in San Francisco?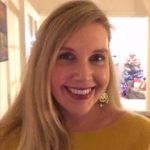 "San Francisco is such an international city that students from all over will feel welcome here", says Kristen Miller, new TALK San Francisco school director.  "As a Bay Area native I am excited to welcome students to our new school and show them everything northern California has to offer. It is the perfect place to pursue your academic and personal goals!"
Here are some good reasons to learn English in San Francisco:
The city is famous for its diverse neighborhoods that offer delicious food and a variety of cultural activities for everyone, including the Haight/Ashbury, Mission, Chinatown, Japantown, North Beach and more;
There are plenty of one day and weekend getaways including Muir Woods, Santa Cruz, Monterey, Carmel, Napa Valley;
The Bay Area is famous for its sports team: current NBA champions The Golden State Warriors, Oakland Raiders and 49ers football teams, Sharks hockey team, A's and Giants baseball teams;
There are many concerts and events that happen every year: Bay to Breakers, SF Pride, Stern Grove music festival, Outside Lands music festival, Fleet Week, Chinese New Year Parade, SF Carnival, Fillmore Jazz Festival…
We at TALK English Schools look forward to welcoming international students to our new school in the heart of San Francisco, a city whose identity and history celebrates diversity, progress and tolerance represents all that is so great about the USA! Learn more about our new school.
TALK English Schools – San Francisco
2800 Leavenworth Street
San Francisco, CA 94133
Phone: 415-441-1899