Incredible World Cup Trophy Selfie Created By London Artist
Selfies in this day and age feature many different angles and styles, but everyone is trying to step it up and make a selfie that is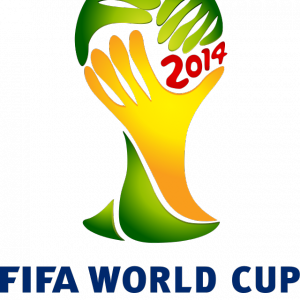 original, outstanding, and amazing, and Emma Allen has done just that.
Emma Allen is a London based artist which has stepped up the selfie game by transforming herself into a replica version of the World Cup Trophy. Allen has over 10 years of experience in body painting and face painting, and has worked on many large projects in the past to create beautiful works of art for film and theatre productions. This time she decided to take on a whole new level of making a selfie by working on herself.
Starting with a bald cap on, Allen worked for about 2 hours on her gold makeup while taking an additional hour to create and line up the perfect shot. During the process she had to color her arms and head in gold paint before trying several poses until the final one was perfected. After the gold had set, she then started work on the black, brown and white colors to create the world and countries. She said the hardest part of all was getting the green bands on her arms to line up when the final photo was taken. The 33 years old then posted them online not long before the photos went viral with many people posting positive comments for her amazing work.