Mobile phone

For any college student, a mobile phone is a very important asset that makes managing all the different demands of everyday life much easier. Many TALK International students know a mobile phone is one of the most important tools around with so many benefits that make their lives at college enjoyable, easy to manage and an altogether sensible practical item to own.
Advantages of a Mobile Phone to the  Student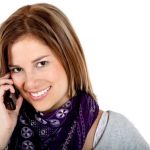 Emergency Access – Having a mobile phone on hand when you're a college student is important for emergency situations. By having a mobile phone on hand you are able to call 911 if there is an accident, if you have a medical emergency, or if you witness someone else in distress. Mobile phones can really mean the difference between life and death.
Keeping in Contact – Students who own a mobile phone also have the opportunity to keep in contact with those that they love. You can easily use your mobile phone to text friends, ring family members, or just to go on social media to check out what it happening in your online friend's world.
Games – Depending on the type of mobile you have, you can also stave off boredom by playing one of the many games that are available. You can also have access to different game apps that will keep you entertained, especially when you are waiting for someone to arrive or something to happen.
Don't Miss Important Calls – Nothing is more frustrating than when you miss an important call. Having your mobile phone on hand allows you get the calls you are waiting for without the stress of wondering if someone important has called or not.
Find Directions – A mobile phone is a great tool for helping you to find directions when you are lost. With all the new apps, you can easily get yourself out of a sticky situation and have yourself back on track and in the right direction in no time at all.