Top vacation destinations in the USA

The USA features a great diversity of attractions and cities that any TALK international student would love to visit. This following list is some of the top vacation destinations in the USA that can easily create the perfect holiday away from your studies.
New York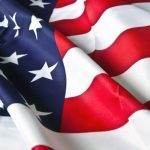 New York is home to some amazing American icons including the Empire State Building, The Statue Of Liberty, and Times Square. New York is one of Americas most popular and populated city to live and visit. Known as the Big Apple, it is a great place to visit for international visitors looking to experience some American culture and history.
Los Angeles
Los Angeles, also known as the City Of Angels, is well known for its lure of international celebrities, Hollywood, and the Pacific Oceans mild breezes that keeps the weather inviting throughout the year. Los Angeles hosts many great attractions and allows you to explore Beverly Hills, Rodeo Drive Shopping, as well as the Santa Monica and Malibu Beaches.
Chicago
Chicago, also known as the Second City because it is second in line to New York for its population and size, offers international students a great array of attractions and shopping experiences that will keep you entertained for days. Chicago offers a variety of restaurants, skylines, shopping, activities, and museums that offer plenty of fun and knowledge at all times.
Washington DC
Washington DC is the USA's capital city and features a great diversity of monuments and museums – of which most are free – which can easily bring wonder and excitement to international tourist. Not only that but Washington DC also caters for entertainment with a zoo, restaurants and plenty of activities that everyone will love.
Las Vegas
Las Vegas, also known as Sin City, is famous for its casinos, blockbuster shows, world class shopping, impressive lighting, and top notch restaurants. Las Vegas is situated in the middle of a desert oasis and offers legal aged students some fun and excitement. As the saying states, "What Happens In Vegas, Stays In Vegas".
Hawaii
Hawaii is a top US travel destination because of its island paradise look and feel. It features natural beauty with its rich South Pacific culture, volcanoes, and beaches. With large waves, it is a prime place to visit for the surfer at heart, and is great for those looking to have their time away in paradise.