Her Study Abroad Clothes Packing List

Before we talk about her packing list for study abroad, whatever the gender, when it comes to packing lists, the wisest approach traveling smart as an international student is to list everything you think you will need in your host country. Then, eliminate the items you can buy easily in your host country. Our blog on smart travel tips and what NOT to pack is a good place to start for this. Her packing list covers all the clothing needs for a female international student's trip abroad.
How to Create Her Clothes Packing List for Study Abroad
Tip: Mixing and matching outfits and layering saves a ton of space in your suitcase! Make sure you check the predicted weather of the country you're traveling to so you can dress appropriately. Don't bring anything you'd be devastated to see ruined!
Athletic sneakers (1)
Bathing suits (1)
Bras (2 sports bras, 2 regular bras, 1 strapless/convertible bra)
Boots (1. If appropriate for the climate/season)
Bras (2 sports bras, 2 regular bras, 1 strapless/convertible bras)
Casual dresses (2)
Skirts (2. Instead of 2nd pair of jeans if going to warmer climate)
Everyday comfortable shoes (1-2)
Flats (1)
Flip-flops (1)
Formal outfit (1-2)
Gloves (1, if weather appropriate)
Sun Hat (1)
Heavier coat for colder climates (1)
Thermal underwear (silk preferably for colder climates or the adventurous sort)
Heels (1-2)
Jacket (2; a light one and one for colder weather, if applicable)
Jeans (2, one black & one blue)
Jewelry (not too valuable!)
Leggings (2)
Long-sleeve shirts (3)
Pajamas (2 pairs)
Pants (1-2 nice pairs)
Purse (1-2)
Raincoat (1)
Scarf (1)
Shorts (2, if weather appropriate)
Socks (14 pairs)
Sweaters/Hoodies (2-3)
Sweatshirt (2)
T-shirts (3-5)
Tank tops (3-5)
Underwear (14)
Watch (1)
Workout clothes (2)
There's a lot in this packing list that serves as a great packing checklist for both male and female international study abroad travelers.  But we have designed this checklist especially for use by women, and it pretty much has everything that a packing list just for her needs to have.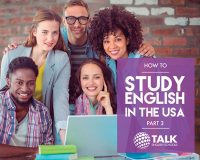 Get more of our study abroad packing tips – clothes for him to pack for his study abroad trip, for your carry-on bag, his and her toiletries needs,  electronics, and more in our e-Guides series. Download here!