Your Study Abroad Packing List

When you go to the United States to study English, you have to create a study abroad packing list for enough clothes and personal items to last you for an extended period of time. Everything must fit into 2 suitcases and a carry-on.
Our e-Guide contains a tried-and-tested study abroad packing list that is based on feedback from students.  Something to note:  most students report after the fact that they packed much more than they needed.
How to create the ideal study abroad packing list
Let's begin with some things to keep in mind when you're creating your packing list: you will be lugging ALL those bags you have packed on taxis or buses and beyond, and then home again! If you keep it light and compact on your flight to your destination, you'll have space to pack for the return trip the cool things you acquired in the USA, plus those gifts for loved ones.
Check the climate in the city you are going to live in. Weather.com lists temperatures and rainfall year-round for all points across the USA and globally.
Bring clothes that are easily layered for various climate conditions, that don't need ironing, can be drip-dried, are comfortable and durable.
Pack clothing items that are interchangeable, i.e. any of your shirts can go with any of your skirts/pants, etc. This will provide you with many more "outfits".
School wear in the USA is informal (jeans and t-shirts are the norm). Check your program for special dress requirements.
You will find in the USA that there are discount clothing stores in every single city. If you do not already own items of clothing that you know you will be needing, wait until you get to the USA and find the clothes you want probably for much less than you would get in your home country.
Pack just enough toiletries and over the counter medications to get you through – like clothing, everything you need is available in great variety in the USA, and at very competitive prices.
Electronics: most everyday electrical appliances can be purchased cheaply in the United States. Pack less of them and save space. Appliances such as desk lamps, fans, hairdryers and chargers can be purchased from a variety of convenience stores or pharmacy/convenience stores or computer/electrical stores. Remember that most electrical appliances from your country will not work because of the different electrical current and you will probably need an adapter.
Medicine: if you take prescription medication, bring a sufficient supply plus a list of all your medications that is signed by a doctor as proof of legitimacy with you as you travel. To find out if you need to claim these medications at customs, check the Transportation Security Administration website for details and potential restrictions.
If you depend on eyeglasses, it is a good idea to bring an extra pair. Bring a copy of your eye-glasses prescription.
Books: only bring those books, manuals or journals that you think may be useful for reference in your field of study and that definitely will not be available in the USA.
Stationery Items: items such as notebooks, pens and paper are a different size in the USA. Purchase these on arrival.
Towels, and Linens: though it might be wise to pack one towel for showering upon arrival, these bulky items take up valuable space in your luggage. Most accommodations provide linen – both bed and bath.
Our e-Guide Study Abroad Packing List provides an itemized breakdown of everything you need.  You can also download an app to create your study abroad packing list. Recommended are: uPackingList and Packing Pro.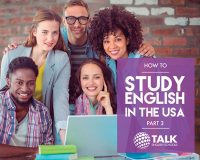 Download our e-Guides series to create your ideal study abroad packing list!