Travel Smart: Leave These Items off your Packing List!

When it comes to deciding what to pack for your travels abroad, you might find that the real question is what NOT to pack. There are many items you can leave behind because you can easily and cheaply buy them in your destination country.
The wisest approach to your packing list is to list everything you think you will need in the USA. Then, eliminate the items you can buy easily in your host country.
What Items to Leave off your Packing List
Toiletries
Keep your toiletries in a plastic bag at the top of your checked suitcase. TIP: Pack only small travel size and/or one of items of toiletries such as soap, toothbrush, toothpaste, mouthwash, shampoo & conditioner, shaving cream for guys, beauty care products such as toner, cleanser, moisturizer.
This will save a lot of room in your suitcase, and you can then buy all these items in standard sizes once in the USA.
TIP: Because of the voltage differences, you may want to wait until you're in the USA to buy items such as a blow dryer or hair straightener.
Linens
Besides your pillow case to which you might be particularly attached, there is no need to bring bed linens or loads of towels.  Though it might be wise to pack one towel for showering upon arrival, these bulky items take up valuable space in your luggage. Most accommodations provide linen – both bed and bath.
Books and Stationery
Only bring those books, manuals or journals that you think may be useful for reference in your field of study and that definitely will not be available in the USA.  Stationery items such as notebooks, pens and paper are a different size in the USA. For example, paper in the US is of a slightly wider size (8.5×11 inches) than in countries following the metric system, and pencils must have a certain quality of lead (called #2 in the USA) to be read by testing machines frequently used for marking exams. Therefore, it is a good idea to purchase these on arrival.
Jewelry and Valuables
Do not bring precious or sentimentally valuable items such as jewelry.  These become a target for thieves, and because you are not in familiar surroundings, you might not notice these are missing from your room until it is too late.
Gadgets
You might convince you really need to include all sorts of gadgets, in fact you could be convinced that their addition to your packing list is what makes a smart traveler. But items like flashlights, binoculars, portable DVD players, coffee makers, toothbrush sanitizers or electronic language translators are precisely the kind of item you will be lugging around without ever touching.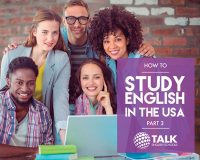 Download our e-Guides series for more packing tips for your study abroad time in the USA!