His Study Abroad Clothes Packing List

Before we talk about a study abroad packing list for male students, whatever the gender, the golden rule is to travel light.  List everything you think you will need in your host country. Then, eliminate the items you can buy easily.  Our blog on smart travel tips and what NOT to pack is a good place to start for this. His packing list covers all the clothing needs for a male international student's trip abroad. Here's everything in the way of clothing you could possibly want or need when you study/travel abroad. Use your discretion as to what of these items may not be appropriate (for example, forget about the warm coats if you are going to be studying in Florida in July), but at least this list ensures that there is nothing vital that you will forget to pack.
How to Create His Clothes Packing List for Study Abroad
Mixing and matching outfits and layering saves a ton of space in your suitcase! Check the predicted weather of the country where you're traveling to so you can dress appropriately. Don't bring anything you'd be devastated to see ruined!
Underwear (14 days worth)
Socks (14 days worth)
Undershirts (3)
Thermal underwear (2 sets)
Long sleeve shirts (4)
Short sleeve shirts (4-6)
Sweatshirt/ hoodie (2-3)
Sweaters (2)
Jeans/ Khakis (2-3 pair)
Shorts (2 pairs)
Belts (2)
Workout clothes (2-3 sets)
Pajamas (3)
Swimsuit (for those going to warmer climates)
Coat/Jacket ( 2 – one for cold weather, and one that is water resistant)
One formal outfit
Flip flops/ sandals
Sneakers/ dress shoes/ boots/ rain boots if required
Cold weather gear accessories such as gloves, hat, and scarf
There's a lot in this packing list that serves as a great packing checklist for both male and female international study abroad travelers.  But we have designed this checklist especially for use by men, and it lists everything a packing list just for him could possibly have.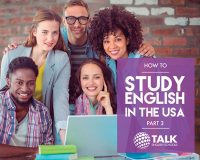 Get more of our study abroad packing tips – clothes for her to pack for her study abroad trip, for your carry-on bag, his and her toiletries needs,  electronics, and more in our e-Guides series. Download here!