Cost of Tuition at English School in USA
ESL programs in the USA differ widely in terms of tuition costs. The cost of tuition is one of the largest costs for an international student, but studying abroad means other costs must be taken into account. For example, most schools will require that you purchase U.S. health insurance if you are a full-time student and these expenses may differ widely as well. The cost of tuition also means non-tuition fees, such as airfare, accommodation and other costs related to living and studying abroad.
Your Budget versus the Cost of Tuition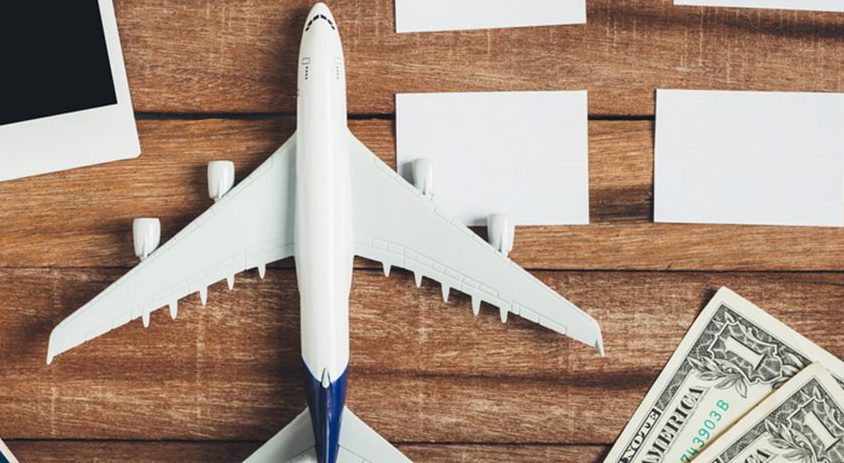 The amount of money you will need to study abroad will depend on various factors such as the country and city you choose, the type of program, and the length of time that you spend studying abroad.
At some language schools, course prices vary greatly based on the number of lessons per week, course contents, and the class environment. Courses with more lessons per week are more expensive than those with fewer. Courses, where specific subjects are taught together with English, tend to cost more than General English Courses. Private lessons cost more than classes with many students. The most expensive courses will run all day long every day. Some schools offer discounted courses to students who are willing to commit to studying for a longer term.
Consider making your decision about which school, course, city, and type of accommodation well ahead of time so that you can begin saving monthly and reach your goal.
Cost of Tuition
Check that the course fees include everything that you want from your study experience.
Check what is not included in the tuition fees – i.e. accommodation, airport transfers, or cultural immersion activities – is offered by the school.  These costs are probably very competitive as the schools can obtain discounted rates for these services and they will be passed on to you.
Confirm that fees will be refunded in the event of you having to return home in an emergency. Is a deposit required? Is it refundable if you cancel your enrollment, and is there a cancellation fee?
When considering what your budget is going to provide you with in terms of quality of the English program, plus the extra expenses you incur such as accommodation, food, and transport, it is important to know how English schools in the U.S.A. structure their fees.  There are 3 price levels for English courses English schools in the USA.  Budget, Smart, and Premium. For more about these types of schools read our blog: What to Expect from an English School in the USA
In many cases, you will find that the most expensive school may not be the most value for money.  Check exactly what you are getting in your package.
How much will your study in the USA experience really cost?  Be smart! Check what's offered by your school and consider how much money you will need for living expenses and extras.Create a budget when you know the costs of the following list items on this checklist.
CHECKLIST
Included in your Tuition Package:
Tuition
School application fee
Interactive technology resources
Comfortable classrooms
Wi-Fi
Study areas
Not included in your Tuition Package:
Passport fee (if applicable)
SEVIS I-901 fee (*)
Visa application fee (if applicable)
Airfare
Airport transfers (**)
Medical insurance (***)
Travel insurance (****)
Accommodation:

Room
Meals
Laundry
Utilities
Activities (sports, sightseeing and cultural)
Travel (day or weekend excursions)
Other living expenses

Food & groceries
Miscellaneous: cell phone, SIM card, gym, clothing, medications etc.
Textbooks
Public transportation
(*) F1 student visa holders must pay this fee after receiving a Form I-20 from the school.
(**) TALK English Schools offers airport transfers as a supplement
(***) Required for F1 student visa holders. TALK English Schools offers insurance as a supplement
(****) Recommended, not required
TIP: Know the exchange rate is between the US dollar and your country's currency. Make a complete list of everything the program cost covers and extras you are paying for ahead of time, come to an accurate idea of the cost of tuition, including all costs associated with study abroad, then create a budget.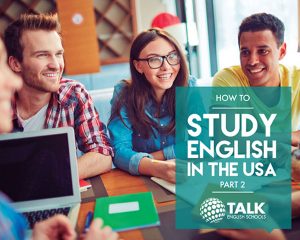 Download now our e-Guides series and learn more about cost of tuition of English courses in the USA.