TALK Student Picks—Where to Eat in Aventura
Aventura, Florida is centrally located between Fort Lauderdale and Miami, and so choices of where to eat extend beyond this locale to the 2 international cities on either side.  If you're attending the Aventura location of TALK School, you have a world of dining choice available to you.  The international flavor of its residents and a wealthy demographic ensure that there are plenty of great places to eat in Aventura. Locally, Biscayne Boulevard is where you'll find the eats but the sophisticated students of TALK recommend you go further afield for exceptional meals.
TALK Student Choices for Where to Eat in and around Aventura
"La Boulangerie for breakfast!"  Sasha from TALK's Aventura school raves.  La Boulangerie is a French bakery styled after the cafes of Paris' Latin Quarter.  Find it at the Promenade Shops in Aventura.  Start your day with a signature coffee, and hot buttery croissant.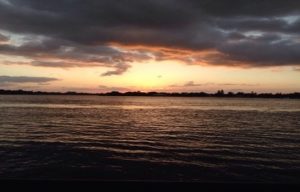 Another bakery recommendation comes from Jose Pablo Bertuzzi from TALK Aventura…but he says, "go just before sunset"…Giorgio's Bakery in Hollywood, Florida is home to some stunning sunsets!  Have one of the local seafood choices.
The beautiful sunset above is also shared by Billy's Stone Crab.  Billy's is along the same stretch that Giorgio's is but Billy's recent interior renovation makes it a more date ready choice.
Some cheap, delicious meals can be had at The Taco Spot, also in Hollywood Florida.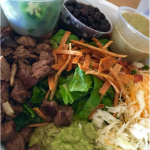 Taco Spot prides itself on making healthy Mexican food.  Make sure to check Groupon for discount coupons!
Honorable mention goes to Padrino's Cuban Cuisine, Bourbon Steak, Quarter Deck, and Adena Grill & Wine Bar.
Studying English at TALK's Aventura location means your proximity to Miami, and Fort Lauderdale gives you access to some of the best restaurants in the Southern US.  You can feed your belly as well as you feed your mind.