Memorial Day Weekend Events in Miami
Miami residents and visitors observe Memorial Day weekend with many different events, from a Memorial Day Parade to some fireworks displays, fashion shows, dance contests, stand-up comedy, baseball games, barbecues, concerts, and parties. Yes, despite this day being about reflection and honoring the nation's war veterans, the parties in Miami tend to overshadow the original meaning of this federal holiday!
Memorial Day Weekend Miami Best of the Best Events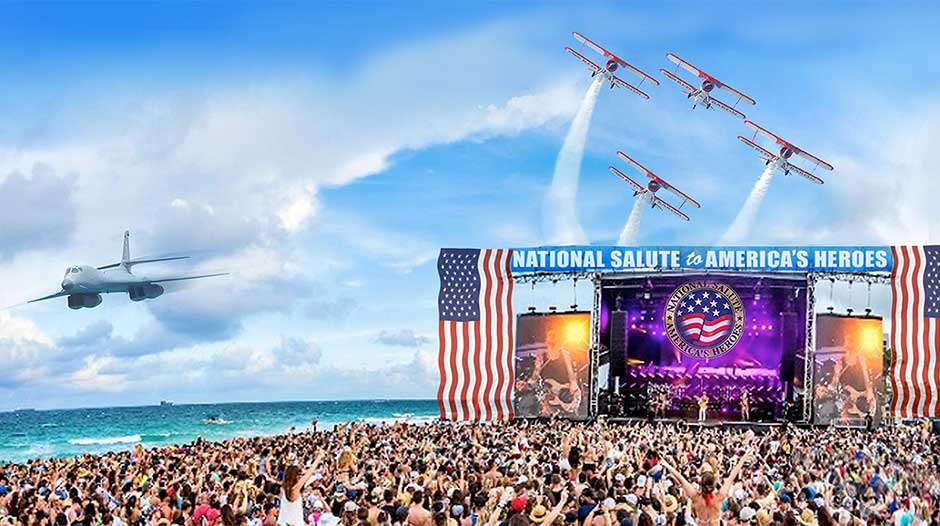 In downtown Miami, at Bayfront Park, the Best of the Best concert takes place on Sunday 27th May of the Memorial Day weekend and celebrates Caribbean music, such as reggae, dancehall, and soca, as well as hip-hop artists. Past performers include Wyclef Jean, Diddy, Akon, Shaggy, and more. The concert typically begins in the afternoon and lasts for ten hours or more. Afterwards, don't go straight home—it's well worth checking out the after-parties at various nightclubs.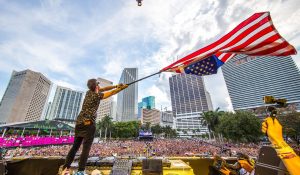 Probably the biggest draw of attending these Memorial Day Weekend events in Miami is how you can hit the beach for some fun in the sun. All day long you can simply lie around and take it easy, then at night, you can take in the different clubs and popular nightlife in the area. And for those who want to observe Memorial Day in ways that don't involve non-stop fun and games, don't miss The Air & Sea Show 2018 – Miami Beach – described as a "National Salute to America's Heroes", this is anchored by the Air & Sea Show and the Music Explosion, an annually produced exhibition of gratitude all set upon the shores of Miami Beach, Florida. "The Air & Sea Show is a patriotically-infused world-class showcase of military technology and power, military and first-responder demonstrations in the air, on the sea and on the land. The Music Explosion stage hosts performances by top music entertainers and a daytime fireworks display."
Check the online Miami Events Calendar for other parties and parades happening near you!