Friendship and harmony mark the end of the year for TALK Miami students

We're heading towards the end of the year but TALK English Schools still have a lot of fun in store for students who come to study English in the United States before 2019 ends. During the last few months of the year, there are many fun holidays and festivities such as Halloween, Thanksgiving, and Christmas… Check out how  TALK English Schools Miami is preparing to bring its students closer together and create lifelong bonds!
Halloween Costume Contest
Halloween is the scariest yet funniest party celebrated in the United States. It is a great American tradition and we could not leave our students from around the world out of all the fun. To encourage original and fancy costumes, TALK Miami will host a costume contest on October 31st. Students should come dressed to impress our special panel of judges made up of teachers and school staff. Check out some of the most amazing costumes from last year.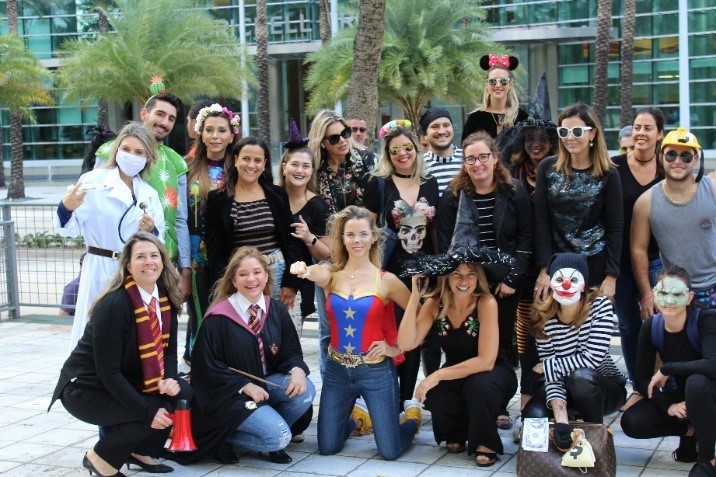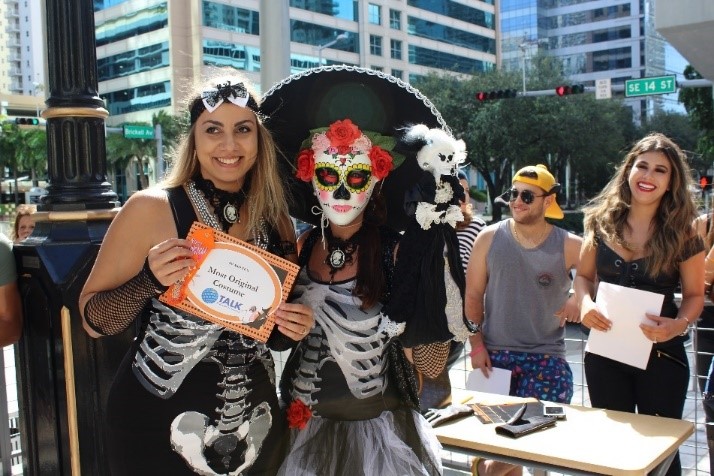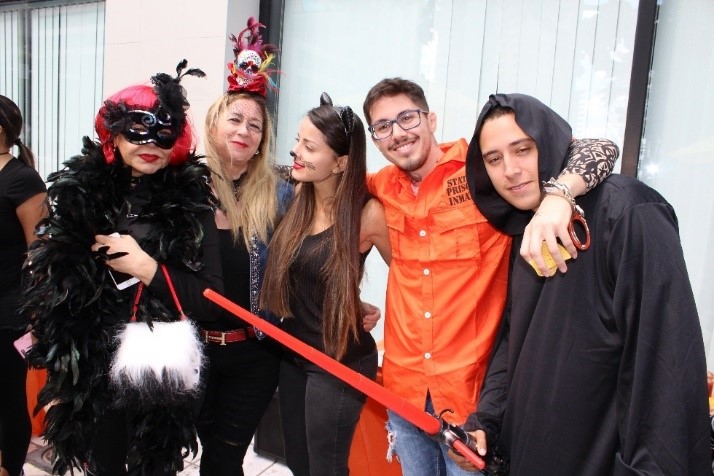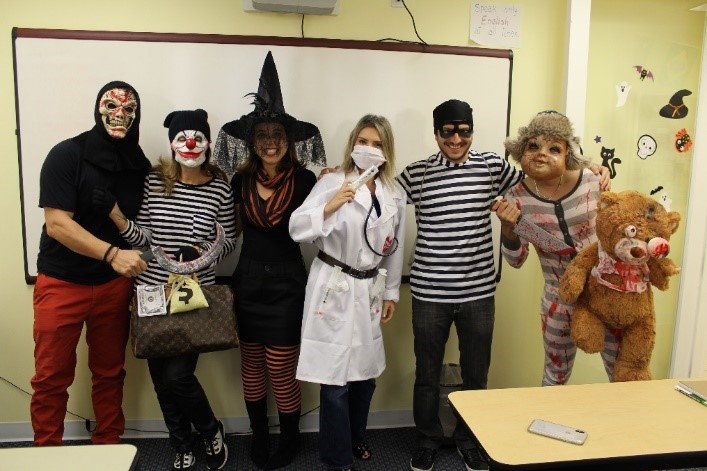 International Food Day
On November 27th, one day before the traditional Thanksgiving holiday, in which Americans say thanks for the blessings received throughout the year and enjoy a hearty meal with family and friends, TALK Miami will promote an International Food Day. Students will participate in a pot-luck, bringing dishes from their home country to share with their colleagues. It's a great opportunity to learn a little more about your new friends' culture and try different and delicious food! Students will write about what they were most thankful for, and the bravest ones will read their gratitudes on the microphone aloud to the school.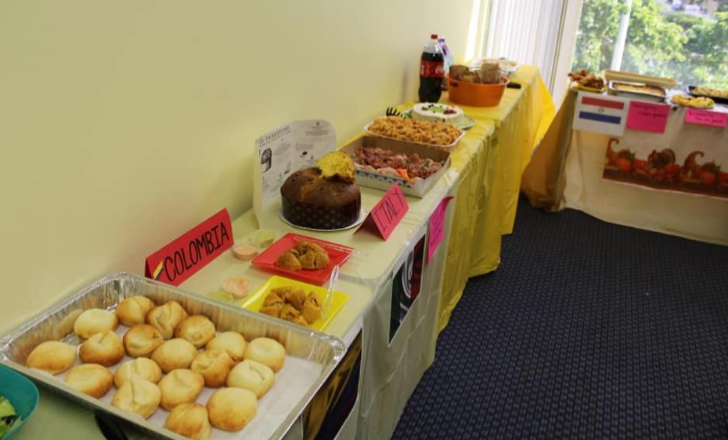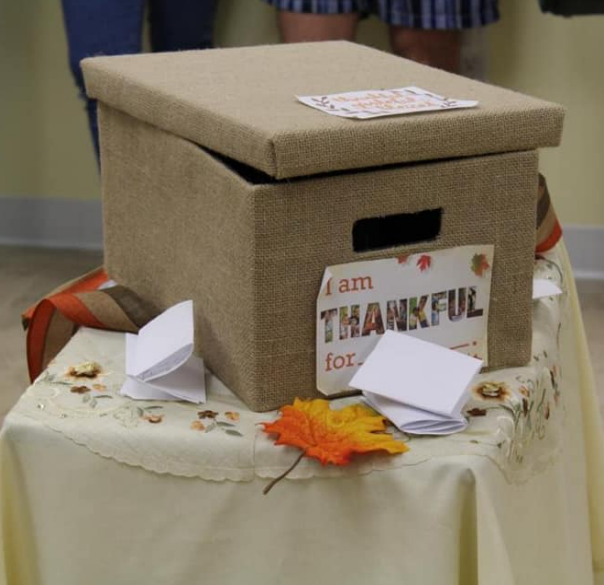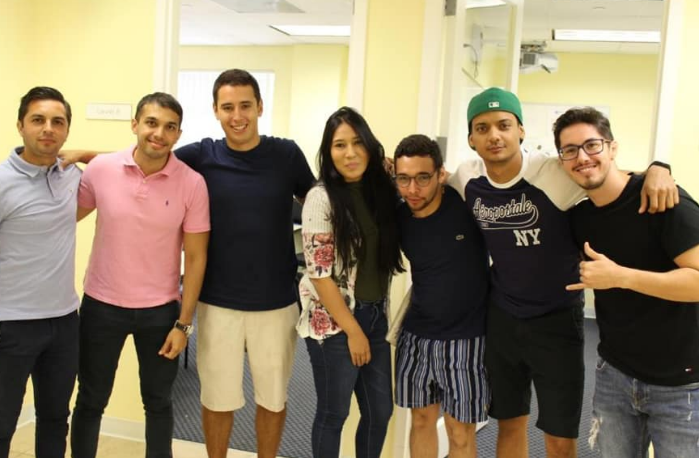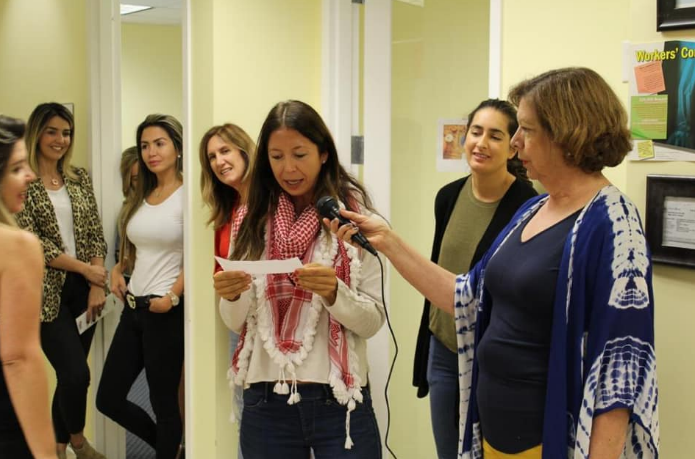 Holiday Party
Although not everyone celebrates Christmas, there are several other festivities throughout the holiday season, such as New Years, Hanukkah, Kwanzaa, and the Profit Mohammed's Birthday to name a few!  That's why Americans are more accustomed  to saying "happy holidays". No matter what your culture is, the end of the year is a time to come together with family and friends. TALK Miami will celebrate the Holidays with a party on December 19th, bringing together students, teachers, and staff for a beautiful and colorful celebration.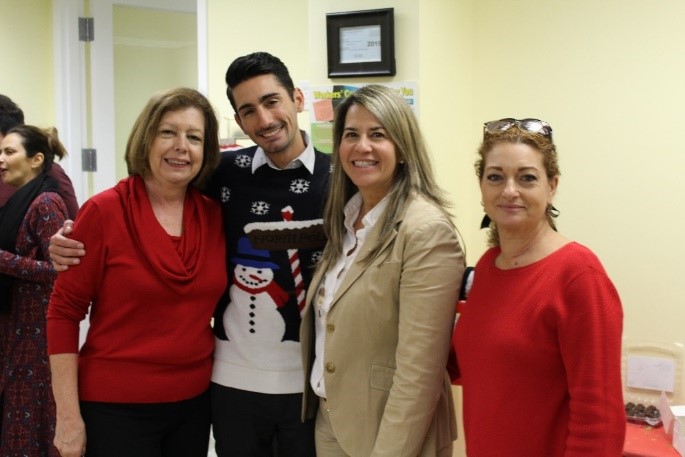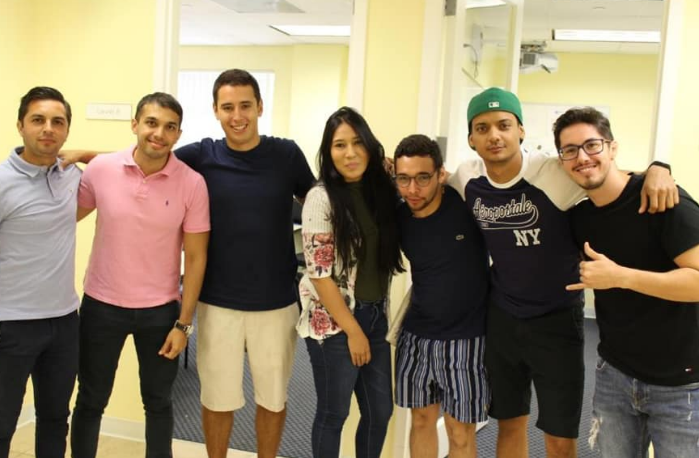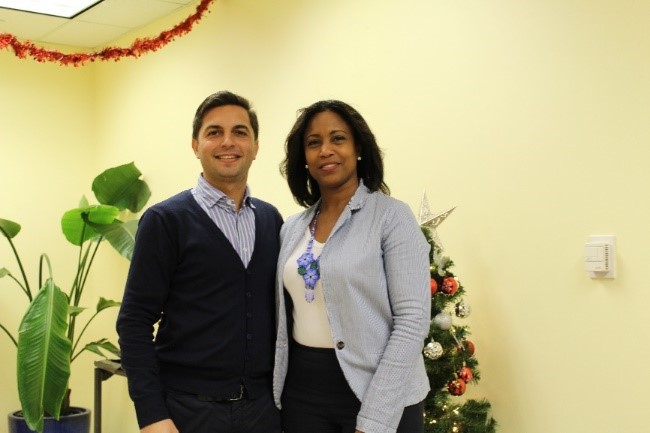 You can  see that TALK highly values harmony and friendship, right? After all, there is no better way to get to know a new country, make friends from different cultures and learn English!
Contact us
and find out how you can become part of this great family!
📷 See more photos of TALK Miami students having fun on our Instagram.