Fort Lauderdale: Fun and Fabulous

(Main Photo by Lance Asper on Unsplash)
At TALK we are so fortunate to have amazing school locations in seven different cities to teach English across the country, where we teach English and engage with students from all over the world. Today we look at TALK Fort Lauderdale.
TALK Fort Lauderdale: The School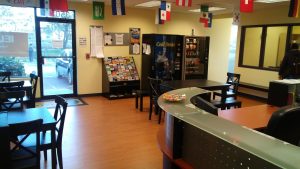 The school is located in South Florida metropolitan area. It is conveniently situated just a short walk away from a bus stop. The school itself has 12 classes, some of which are fitted with interactive technology for the best learning experience. Accommodation wise there are a range of options with Homestays, Residence provisions and Apartments.
Why our students love TALK Fort Lauderdale
The activities. The beach. Bowling. Visiting the Everglades. Arts & culture. Fort Lauderdale, Florida has it all! The many attractions offer a great opportunity to engage with American culture for an incredible immersive learning experience. Some of our students favorite spots include Walt Disney Theme Park, Sea World and the Aquarium.
The weather. Florida is renowned for incredible temperate weather all year round. Averaging a wonderful and mild 77°F with over 3,000 hours of sunshine the Florida climate is perfect for outdoor adventures and activities, no matter the time of the year. We have had such fun over the years taking students all over Florida to see the sites and take part in a range of activities.
The Food. As most great cities in America there are great food options in Fort Lauderdale. BBQ, Local Seafood, traditional and typical American Food. Coming to TALK Fort Lauderdale you'll have the chance to eat with new friends and learn at the same time.
Want to hear more about what our students think? Watch this video from Yuno Tasaki from her Graduation Day back in 2019.
Want to study at TALK Fort Lauderdale?
COVID-19 restrictions are slowly and carefully been lifted! The United State State Department has permitted travel from specific countries – Brazil, China, India, Iran, Ireland, the Schengen Area, South Africa, and the United Kingdom – to resume, provided travelers are accordingly vaccinated. For more details about vaccine requirements please review the Department of State's guidelines or contact TALK English Schools for more details on visa requirements.