Places to visit in Florida

For those TALK international students looking for excellent English language tuition as well as fun in the sun, the state of Florida in the south-eastern tip of the U.S.A is often top of the list of destinations for our students holds many great travel destinations that are able to entertain, delight, and empower those who are looking for some time away. These major world-class attractions make Florida the top destination for travelers – both students and visitors – from not only the rest of the U.S.A. but also from every other nation on earth!
Walt Disney World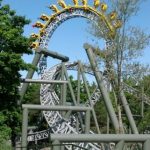 Walt Disney World is a theme park  dedicated to the Disney franchise with all your  favorite Disney characters from the movies – from Mickey and Minnie Mouse to the Mad Hatter. Walt Disney World is home to a huge choice of  theme park rides –Expedition Everest, Honey I Shrunk the Kids to name two –  plus thrill rides and water rides that adults and children can equally enjoy. This theme park also features a variety of spectacular shows, activities, eateries, sports and recreation options, and much, much more!
Sea World Orlando
Sea World Orlando is a zoological marine-life theme park situated in Orlando, Florida. Sea World Orlando offers the visitor to a variety of rides, shows, exhibitions, along with exclusive tours and park experiences. There is a great variety of marine life to be seen, including beluga whales, bottlenose dolphins, flamingos, killer whales, sharks, manatees, sea lions and exotic fish and marine plant life. Sea World Orlando is a must if you love the ocean and all that's in it. 
Florida Aquarium
The Florida Aquarium spans an area of 250,000 square feet and boasts an enormous variety of marine species The Florida Aquarium is home to numerous exhibits, and it also offers visitors  some really  fun activities with its   environmental tours such as  'Journey To Madagascar' and 'The Wild Dolphin Cruise.' Here at Florida Aquarium, TALK students will learn about the incredible and different species of marine life through exploring fascinating exhibits and taking some of the many tours on offer.