Fun South Florida Weekends Away
Thank goodness there's such an embarrassment of riches to be had vacation-wise in Florida—with 4 TALK English Schools located in this southern end of the State, the student 'picks for Florida weekend trips' anywhere else would be a lot of reruns but when it comes to Florida, we've barely scratched the surface!
The TALK Fort Lauderdale students agreed with some of the Florida weekends away picks by their fellow students in neighboring Miami, and the added 3 charming sleeper choices for you to enjoy.
Florida Weekends Away Close to Fort Lauderdale
Monica Lauand seconds Pablo Bertuzzi's pic of Hollywood Beach saying, "stay all afternoon long and night…enjoy brunch at "Margaritaville"—a great Saturday night venue."
Fort Lauderdale student, Thais, says "The kids and I enjoy the parks (of Orlando)…we also have fun at night at the downtown Disney shows."
Yrmgard Cosson of TALK Fort Lauderdale has a definite favorite.  "Pensacola."  She adds, "If you go by car, you will travel all along the west coast of Florida and you will reach the most beautiful beach.  White sand, turquoise water, it is beautiful."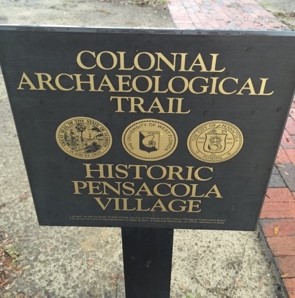 Even young children will enjoy a visit to "Historic Pensacola Village".
Every Tuesday from April to October in Pensacola you can watch the sunset over the Gulf of Mexico while enjoying the "Bands on the Beach" concert series.
A couple other historic sleepy towns the students of Fort Lauderdale find worthy of a weekend are St Augustine and Mount Dora.
St. Augustine is on the Atlantic coast of Northern Florida.  Said to be the oldest city in the US and home to the mythical "Fountain of Youth".
Take in the Spanish colonial architecture, tan on the gorgeous beaches, and explore some of the oldest forts and monuments in the US.
Mount Dora, in central Florida, is all about antiques and eats—a local favorite is Mount Dora Brewing & Rocking Rabbit where you can order 'flights' of beer.
There's a weekend delight in Florida for every mood you may have—are you seeking thrills?  Rollercoaster your brains out in Orlando.  Are you wanting to make a dent in your leisure reading stack?  Hit any of 2 dozen beaches!  Want to learn some history?  Visit the Keys, St. Augustine, or Pensacola.  Follow your whims and the advice of the students of TALK School Fort Lauderdale…AND make sure to check out the equally savvy picks of all the Florida TALK English sSchools students!