Aventura Weekends Away
I may have said it before, but it bears repeating—weekends away from Aventura or any TALK South Florida location offers a multitude of choices because all of southern Florida is a playground!  Aventura is perfectly placed in south Florida to put you just a short drive of some of the best beaches, sights, and attractions that the state has to offer.  The students of TALK English School's Aventura weekends away travel recommendations contain a few surprises that the students from Miami and Fort Lauderdale may have overlooked.
TALK Aventura Student Choices for Favorite Places to Spend a Weekend
Jose Pablo Bertuzzi is feeling the beach!
Hollywood Beach particularly.  However, if you yen for the sand of other, nearby shores, Delray Beach and Bimini Island in the Bahamas won't disappoint.
Soak up the rays, read, and relax on Hollywood Beach where you can rent umbrellas, and cabanas.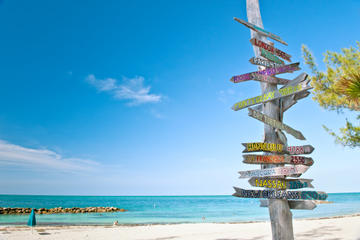 Or…take one of the nearby fishing charters out, and catch your dinner.
Just 40 miles north is Delray Beach with its 2 miles of award-winning beaches: Top 10 Beaches/Travel Channel 2015 & 2016, Best Restored Beach 2013.  AND, the city itself has won "All-American City" the last 3 consecutive years!
50 miles off the coast of Florida is Bimini Islands in the Bahamas.
Follow in Ernest Hemingway's footsteps and game fish some of the 'fightingest' fish of the Gulf Stream.  Drink rum in the classic prohibition watering holes, then wash away your hangover in the "Healing Hole" the famous natural freshwater spring that pumps lithium and sulfur into a saltwater swamp.
Visit the Martin Luther King Jr. memorial—it's said he penned a portion of his Nobel acceptance speech during a visit to the island.
And, of course, go to the beach!  Radio beach, East Wells, Honeymoon Harbor, Winding Bay Tropic of Cancer…Bimini Island is all sand and sun.
Stroll the boardwalk of the Wakodahachee Wetlands to see the amazing wildlife.
Enjoy the serenity of the Lakeside Morikami Museum & Japanese Gardens and be sure to partake in the beautiful tea ceremony while there.
Sasha Markova of TALK Aventura has only ONE recommendation for you, and it's Sarasota.  Maybe it's because of the fine sand beaches of Lido and Siesta Key, or maybe it's because of the eclectic mix of high and low culture in the city.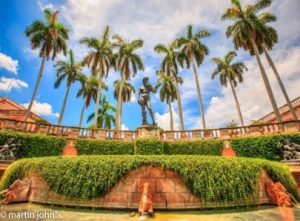 Sarasota is home to the largest collection of works by Rubens AND home to the famous Ringlings' circus family museum and home.  The Ca d'Zan is the Ringlings' stunning mansion; open to tour the home, gardens, and circus museum.  DO NOT MISS IT!
The city's circus roots are in evidence everywhere, and many retired performers call Sarasota home.
Aventura is, as it turns out, just as great to leave as it is to stay!  When you study English at the Aventura location of TALK School you're poised on a vacation launching pad—take your English out for a test run every weekend while you study in the US…see more of the sights that surround you, and pick up tons of local slang.  Your weekends away from Aventura will be as much of a learning experience as your weekdays in class!