Campus Life For International Students

TALK students studying and living on campus may have huge expectations of their study experience and their chosen college.   As most students will tell you, there is a lot more to campus life than studying and passing exam! When in their host country which for TALK students is the U.S.A., international students will learn a lot about the culture, beliefs and customs and at the same time, and because of these new insights, they will develop as individuals.  Here is a little taste of what you, as an international student, can expect to encounter not only in campus life but in the daily lives of the people living in the USA.
Health Care
At each university there should be a general Health Center, which provides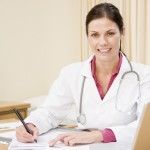 general medical care to all students. Students can register with the Health Centre when living on campus, and can make appointments to see the nurse or doctor. Before you make an appointment you should familiarize yourself with any requirements that you may need to provide to the Health Center, documentation from your home General Practitioner, prescriptions, insurances, fees for medication, etc. All students should have personal health insurance coverage to cover or contribute to the cost of any medical bills.
Student Services
All universities and US colleges have a Student Services Department which offers its students a range of available services that they can take advantage of. These can include fitness facilities, sports facilities, games room, lounges, a bookshop, as well as social programming. Support options may include career development counseling and assessment, student welfare needs, and personal counseling.
Food Purchase Options
| | |
| --- | --- |
| Where You Live | How You Buy Food |
| | |
| Homestay Accommodation | Meals are provided in the cost of your homestay price. |
| Private Accommodation | You have the option of choosing a meal plan or not. |
| University Accommodation | Meals plans will need to be paid for. |
University Meal Plans
A University Meal Plan is a specially designed pre-payment plan for eating in on-campus food outlets and university dining halls.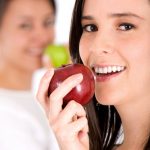 These meal plans generally give you the option to have:
A set amount of dining dollars for each of your semesters that you can flexibly spend at all the catering campus facilities.
A selected number of full meals which are available each semester. This includes one full main meal each day in the dining hall.
University Food Venues/Choices
Most dining halls in university will feature self service cafeterias where students can choose their own meals. The type of food that is offered will vary each day and there will be healthier options available. Many universities in America may serve food such as burgers, hot meals, sandwiches, pizza, soups, baked potatoes, desserts and salads. Most can also cater to vegetarian diets.