Travel for Less – How to Find the Cheapest Airfares

Your international airfare to study at an English School in the USA is one of the big cost items in your study abroad budget but, armed with some good tips about finding cheap airfares, you can travel for less!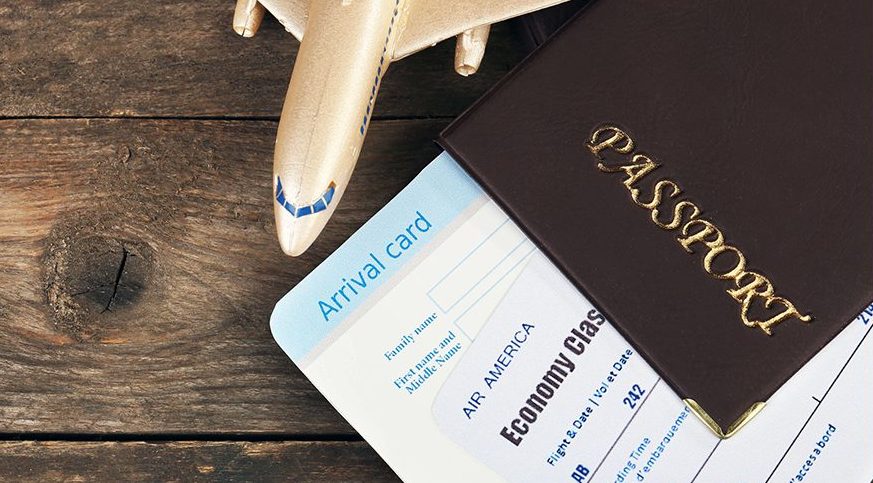 International Students Tips on how to Travel for Less
Check out the best dates to fly. There are lots of websites and apps which identify the best times and days of the weeks, the best months, to book your flight, both internationally, and or those in-country trips to other places in the USA, domestically.
Apps such as Hopper and Skyscanner, for example, gives you information about the best dates to travel to the destination you have chosen and even shows you which are the cheapest flights on offer for that period.  It is important then check if the values are real on the site the airline, since not always the prices are updated in real time. Stay tuned also to budget US airline websites that sell low-cost tickets, such as JetBlue, Spirit and Virgin America.
Be flexible! Booking specific dates and not being flexible means you will pay more for your air ticket.
There is a growing number of sites that help you compare airline fares and find the cheapest flight.  Here are some sites to search for flights if you have flexible dates:
Kayak shows you a calendar of the lowest fares for each day of the month for your chosen route and destination city. If your travel dates are super-flexible, use Kayak.
Skyscanner allows you to search for flexible dates for a whole month or even a whole year!
Both of these sites, however, show only results from searches already made by other users.
Travelocity lets you search +/- 1-3 days. If your dates are this flexible, use Travelocity, Flyhacks or Hipmunk.
Vayama lets you compare US domestic flights and fares and some international flights on low-cost carriers such as JetBlue, Alaska Airline, Spirit Airlines, etc.  You have to book Southwest Airlines on its online booking site. It's a good idea to visit the websites of these budget airlines as well as you may find an even better price/special offers than anywhere else.
Other tips that will help you travel for less:

If you can't be flexible with your dates, be flexible with your flight times. Traveling early in the morning or late at night is often cheaper.
Many routes are once again cheaper if you fly back after a Saturday night. The reason is that the airlines are trying to avoid giving these discounted fares to their business travelers: business travelers will pay the higher rates because they have little choice about when to travel, and they don't usually stay over a  Saturday night.
Fly mid-week if you can.
Avoid busy holiday dates.

Make a note of the site MichaelBlueJay which provides current information and tips for cheap air travel.
The best tip is of course to book early, but even that won't guarantee that cheaper fares won't pop up as it gets closer to the date you leave. Prices are always changing, so my advice is to book the flight right when you think you see a good deal. If you happen to see a cheaper flight later on but can't switch the ticket, just be happy with the money you've already saved and start to get excited about your trip! A good rule of thumb is to book at least two weeks ahead, preferably three for domestic flights, and 30 days for international flights.
STATravel specializes in student travel, including flights, trains, buses, and hotels. You can buy your International Student Identity Card here, too. Their Exclusive Flights Section offer students travel deals with flexibility in terms of fares, travel dates, and refunds.
Another recommended site devoted to discounts for student flights, tours and accommodation: Student Universe.
To ensure you do not have to pay a fine for changing any times on your ticket, it is worth it to buy insurance that covers any changes without a penalty. These fines can start at $150 and sometimes be the price of the original ticket!!
Low-Cost Carriers – What You Need to Know
It's important to research all the ways to travel for less, but when looking for the lowest fare available, apply some caution!
Budget airline tickets are usually nonrefundable, so do not miss the flight! These airlines are usually pretty inflexible if you are late for check-in and will require you buy a whole new ticket if you have missed your flight.
For your international flight between home and the USA and back, it is best not to use a low-cost carrier (most of these carriers offer limited international schedules anyway.) You might well want to amend your travel dates and need to buy a ticket which allows this without steep fines.
Budget airlines often use out of the way satellite airports or small terminals far away from the main terminals of major airports, so be prepared for longer times to reach your departure terminal. Find out about the bus and train routes to these airports.
Seating is often less comfortable and spacious than on major carriers.  If you are not traveling a long distance, that's okay, but if you are, reconsider your options
Add up all these extra costs to see if it is actually cheaper and practical using a budget airline.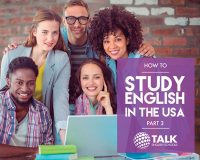 Check other good tips for saving on your airfare with our e-Guides series. Download here!