Discount Flights Tips For Students

For students traveling abroad by plane, you may find it can be expensive. Student flights that are cheaper can be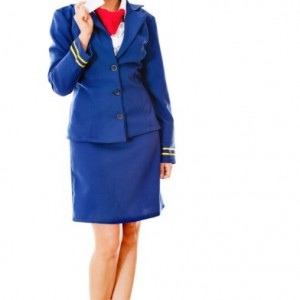 difficult to find. The trick is to find the hidden deals by just changing a few of your plans. The following are some tips for discount flights you can use to help make your trip much more affordable.
Flexible Travel Dates
Being flexible with your travel dates can go a great way to help save you money. Airline ticket prices tend to be pricier at certain times of the day, year and on holidays. The best days to fly are during the week. Try to avoid flying right on holiday periods and late night or early morning flights are much cheaper than middle of the day flights.
Flexible Travel Destinations
Being flexible with your destination can also help to get discount flights. If you're going somewhere expensive see whether there is a cheaper destination you can fly to before traveling the rest of the way in the car. If you're flexible with where you want to go you can easily find much cheaper flights than having a direct flight to a large city.
Fly To Secondary Airports That Have Budget Carriers
Major cities tend to have a smaller secondary airport. These tend to be a lot cheaper than the large international or national airports. Check with airlines that may fly to these smaller airports. This can help cut the costs of your flights and can really help you save money. Budget airlines are great alternative options.
Try Alternative Routes
Flying on a plane that offers an alternative route can also be beneficial for saving money. Sometimes for example it's cheaper to fly to London via Amsterdam than directly to London. The advantage of this is you can save additional money while seeing new areas as you fly over them.