How to Shop Local and Wisely

For all sorts of great reasons, as an international student your mantra while living in your host city in the USA should be to shop local – or buy local – whenever possible. Both these terms refer to the many benefits to your health, your pocket, your community and your planet when you buying local grown or produced goods and services.  But for international students, there is another great benefit when you embrace this shopping tip.
Why you should Shop Local
There are many smart ways to save money, such as comparing prices at different locations, finding out where you can get a student discount, etc.  But the most convenient approach to shopping wisely is to shop locally. Here are some of the benefits:
It's cheaper: When you buy at farmers markets or small local food stores, you are buying produce that is in season.  Large grocery chains offer a much greater variety of fruits, vegetables – including those which are out-of-season  in your city region – and other perishable products such as meat, milk and eggs, but this is because they have imported them from other regions, countries, continents.  This means that you are paying additional costs of transportation, refrigeration, taxes and duties when you buy these products.
It's healthier: Food grown locally has more nutrients. In order to get this produce to you from thousands of miles away, it is preserved, sometimes irradiated to extend its shelf life. Fresh local produce has a better chance of being organic.  And organic means free from pesticides which are used on crops to destroy organisms responsible for food spoilage.  That also increases the product's shelf life.
It's good for the community: Buying local helps your community's economy as well. As well as supporting your community, you have a more personal relationship with local growers and retailers which makes it a more enjoyable immersive exercise than just visiting a large grocery chain store.
It tastes better: Since it is local, it's fresher even if it's not organic – the best reason to shop local.
Go shop locally, feel good, eat better and save money on your groceries, and on your transport!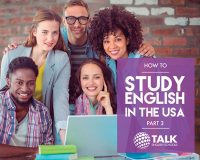 Check other great ways you can live like a local with our e-Guides series. Download here!