Study Abroad Packing List for Electronics and Miscellaneous Items

When you pack for your study abroad trip, don't forget to include miscellaneous items such as few coat hangers, or travel accessories you might need – a sleep-sack, a travel water bottle or items that we could call 'travel tech' – USB cables, adapters, etc.
Miscellaneous items that you should pack
General
$300 in local currency
Purse/ wallet
Important documents (passport, visa, itinerary, plane tickets, ISIC card, etc.) in passport/document holder
Sunglasses/extra eye glasses/contacts
Cell phone (you may not be able to use it in your host country, but it's invaluable if you're stuck in domestic airports and need to contact someone for delayed flights, etc.)
Laptop and charger (don't forget, you'll need an outlet adapter for the plug on your charger to work)
Camera w/cords and charger
Sheets/ bed linens
Bath towels
Enough prescription drugs for the length of your stay (you need to make sure you are permitted to bring them into the country and that you have documentation, either the prescription or a doctor's note)
MP3 Player (for long plane/train rides)
Sleep sack/sleeping bag (most hostels have sheets, however, some do not, some will charge you for them)
Journal/ diary (you'll be taking plenty of pictures on your travels, but it's always nice to have something to write in. Of course, you can write a blog, but you may not always have your laptop with you.)
Backpack (for daily use and as your carry while traveling)
Plastic bottles for toiletries for use in your carry-on or while traveling (the maximum is usually 100ml)
Travel water bottle
A few hangers
Electronics
Your electronic items will probably need an outlet converter.
Camera (with USB cords)
Cell phone (buy SIM card when you arrive at your destination)
Chargers (laptop, phone, camera, e-reader, etc.)
Flash drive
Laptop
Laptop case
Outlet adapters (2-3)
USB cable
Miscellaneous
Backpack (small)
Gift for your host family (bring something that they couldn't get in their own country, like memorabilia from your hometown)
Journal
Language dictionary
Map
Playing cards
Travel guide
Umbrella (small)
Laundry
You will probably need to do you own laundry while on your trip and you can purchase detergent in your host country.
1 thin lightweight towel (TIP: microfiber towels dry fast for easy travel)
1 sleep sack/sleeping bag (if you're planning to do a lot of traveling you may want one, but most hostels either have sheets or let you rent a sleep sack for the night)
1 travel sheet (for hostels)
Use this checklist to identify what of these general and gadgets-to-go items are must-have travel accessories for you.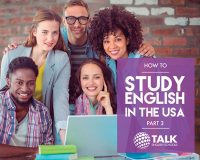 Get the most comprehensive packing checklist for all your travel requirements in our e-Guides series. Download here!