Local Travel Know-How for International Students

When you know where you will be living in your study abroad city, it makes sense to have a neighborhood map and to download some cool neighborhood apps in order to get a general sense of the layout of your area, and find your way around.
How to Use Neighborhood Maps and Apps to Get Around
Get to know about local travel routes and local public transportation options. Make a note of routes you will be using regularly.  A neighborhood map with bus and train routes and stations is important to have on you, so carry around your local map, download Google Maps and the local city apps on your smartphone.  There are three apps which use your location to give you real time information for your public transport services and come with high recommendations: Citymapper, Transit and Moovit.
Using these apps is super easy: the apps use your location to give you real-time arrival information for nearby public transportation services. They also have information about your neighborhood's docked and dockless bike and scooter shares, ride-hailing like Uber and Lyft. They can also suggest routes and directions for your trip. Each app is great but have features which work better for specific purposes than others.
What it is best for: exploring the city
Citymapper will give you the nearby bus stop, so if you, as a newcomer to the city, do not know exactly where you are, at least you can make you way to the nearest bus stop.
What it is best for:  commuting
As a commuter you will find real-time information for every nearby public transportation service on the Transit app.
What it is best for: simple, no frills info which is in over 2,000 cities in the world.
Moovit  provides directions, bus and train stations and routes.
Using the right apps and neighborhood maps will make your local travel needs much easier as a newcomer in your city.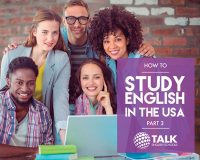 Get to know how you can live like a local while studying abroad. It's all in our e-Guides series. Download here!