Intensive English: What it is and What it's useful for

Intensive English Courses are focused, immersive classrooms.  Students taking an Intensive English Course can be anywhere on the scale, from an absolute beginner to a fluent student.  There are 10 levels of classes to ensure that you're working on the skills you need to develop or improve.  There are more job opportunities for English speakers in business—English is the common language for multi-national corporations, the tourism industry, and in the fields of science, medicine, and engineering.  Learning English and bettering your mastery of the language is an investment well worth making.
Is an Intensive English Course the Right Choice for You?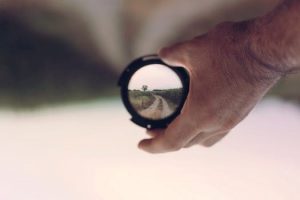 If your main focus in coming to the US to study English as a second language is to truly get as fluent as you can in the time you have to study, then an Intensive English class is for you.  There are 25 lessons per week with multiple lessons per day.  All levels of students will learn and sharpen their English listening, speaking, reading, writing, grammar, vocabulary, and pronunciation.  If your tested English language skills allow for you to take level 7-10, you'll have classes that work toward English proficiency for your future at an American university or with Talk's Professional Activity Development Program.
Intensive English Courses are full-time and as such require you to have a US Visa.
Not everyone has the luxury to study a language for years before becoming proficient.  Intensive English Courses make the most of your time and are ideal for the serious student.  If you have limited time, and want to work hard and learn fast in a deeply engaging environment then an Intensive English Course IS the right choice for you!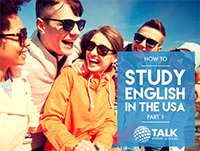 Download our How to Study English in the USA e-Guide to find out what steps you need to take to reach your study abroad dream and destination!