How to Travel for Less

Your international airfare to the USA where you are to study at an English School is one of the big cost items in your study abroad budget but, knowing how to travel cheap, your travel costs need not take a huge chunk out of your budget. Here's what you need to know to travel for less.
The best sites for low airfares
In our previous post on how to find those low airfares, we outlined the tricks that travelers have learned about traveling for less such as choosing the day of the week to fly, the season, the need for flexibility of flight days, etc. There are some very good comparative fare sites such as Skyscanner, Kayak, Expedia, Priceline, Google Flights and TripAdvisor. These sites do the work of comparing fares and searching for the cheapest flights for you. They save you time and money.
STA Travel specializes in student travel, including flights, trains, buses and hotels. You can buy your International Student Identity Card here, too. Their Exclusive Flights Section offers students travel deals with flexibility in terms of fares, travel dates, and refunds. Another recommended site devoted to discounts for student flights, tours and accommodation: Student Universe.  Here is a link to Cheap Flights, a site that provides current information and tips for cheap air travel.
Low Cost Carriers – What You Need to Know.
It's important to research all the ways to travel for less, but when looking for the lowest fare available, apply some caution!
Budget airline tickets are usually nonrefundable, so do not miss the flight or arrive late for check-in!
For your international flight between home and the USA and back, it is best not to use a low-cost carrier.
Budget airlines often use out-of-the-way satellite airports or small terminals far away from the main terminals of major airports, so be prepared for longer times to reach your departure terminal.
Seating is often less comfortable and spacious than on major carriers, so reconsider your options if you are traveling a long distance.
Read the fine print!
Add up all these extra costs to see if it is worth the lower cost – or even if it really does cost less – to use a budget airline.  Spirit, Frontier, Norwegian, and WOW are a few of the budget airlines that are known for offering unbelievably low fares and then charging for everything from assigned seats, carry-on luggage, refreshments  and that includes water.  You might very well find that regular carriers are a better bet if you want to travel cheap.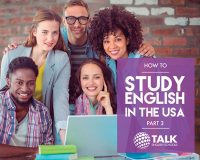 Check other good tips for saving on your airfare with our e-Guides series. Download here!