Exam Prep English: Is It the Right Course for You?

Exam Prep English is for students fairly confident in their English Language skills who are considering study at an American university.  English proficiency exams like the TOEFL and IELTS are standardized tests of English language skill for non-native speakers of English.  A test is required because the university wants all students to succeed in their studies, and in order to succeed you need to truly understand the lessons.
Exam Prep English Courses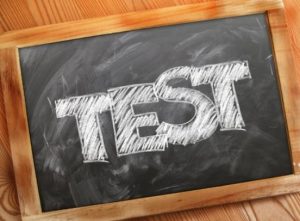 An Exam Prep English Course will teach you test-taking strategies, and give you the chance to practice each of the sections of the test.  The course provides 18 or 20 hours weekly of lessons with teachers who can offer pinpoint instruction or advice to build the skills that you need to improve upon.  Either of the proficiency tests will have sections comprised of reading, writing, listening, and speaking—your English language vocabulary and pronunciation are considered in the sections where they are applicable.  Maximize your learning by also using apps such as IELTS Skills or TOEFL TPO HD for Apple users or IELTS Test Prep or Prep for the TOEFL Test for Android users, the apps provide lots of test simulations.
The maximum score on the TOEFL is 120, and the maximum score on the IELTS is 9.  Once you've passed your score for either of the tests is good for 2 years, but I'm sure you'll want to take advantage of your achievement and move along to US university admissions.
Taking an Exam Prep English Class helps to familiarize you with the expectations and exam format.  Knowing what you need to know, and preparing for it gives you confidence in your ability to get the highest score possible.  After all, practice makes perfect!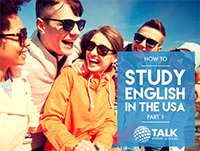 Find out more about How To Study English in the USA.  Download our comprehensive guide here!