Accommodation Options at TALK English Schools
Looking at the different accommodation options for an international student coming to the USA, there are 3 primary types of accommodation to consider.
Accommodation Options
Homestay
The cheapest and most efficient of accommodation options is to stay with a host family. You will also have the opportunity to hear natural English without the mistakes which the other students make.
Student Residence
Another alternative is student residence accommodation, where you will be surrounded by other foreign students with lots of opportunities to talk, but perhaps best not to listen too much!
Apartment or Hotel Independent Living
Living independently by renting an apartment or staying at a hotel while you attend English school in the USA is the most expensive of accommodation options, the clear advantage is that this affords you ultimate independence.
Compare options, properties, prices of TALK Accommodation options in all seven TALK English School locations. This table includes average rates for other types of independent accommodation options – Short Term Rentals (studio or 1 bedroomed), Youth Hostels (where available) and Hotels: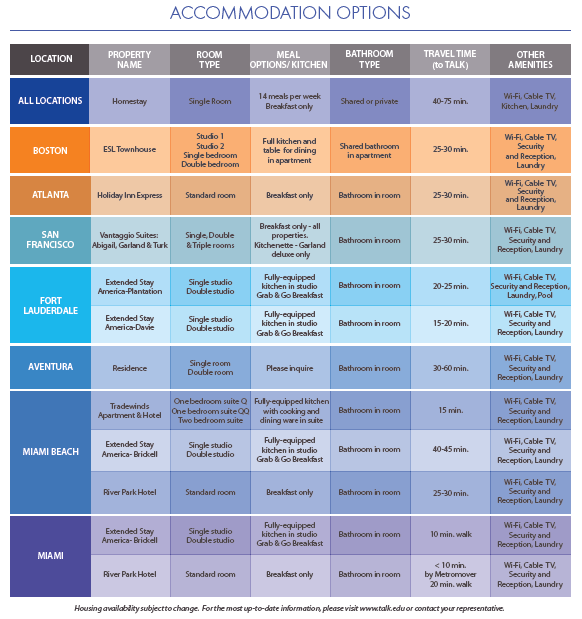 Your decision about your study abroad accommodation will depend on your budget and also on what home life you feel is best for you based on all sorts of factors. From the host family option to independent apartment living, off-campus or on-campus residences – one of these is going to suit your objectives and your pocket perfectly!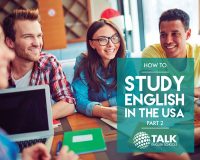 Learn more about accommodation options for international students in the USA downloading our e-Guides series here.