Visit San Francisco Chinatown
San Francisco holds a wonderful array of different attractions and activities for a TALK student to enjoy. When studying in San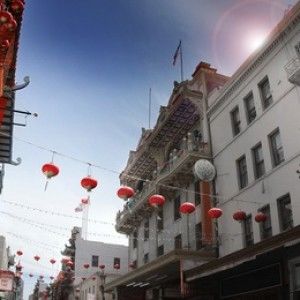 Francisco, the one thing that should be on your top 10 list is to visit San Francisco Chinatown.
CHINATOWN
San Francisco Chinatown is known as one of the largest Chinatowns located outside of Asia. It is the oldest known Chinatown in North America and is a hot spot for tourism in San Francisco. Centered on Stockton Street and Grant Avenue, Chinatown was first established in 1848 and has become a highly influential and important addition to the culture and history of ethnic Chinese immigrants in North America. San Francisco Chinatown retains its own languages, customs, identity, social clubs and places of worship, and also has a post office, 2 hospitals, numerous parks, and squares –almost a city in itself.
This area is a great place for visitors to come to immerse themselves in this microcosm of an Asian city. Chinatown offers wondrous sights including temples, pagoda roofs, herbal shops, and dragon parades. It also includes:
Churches
Chinatown features 2 main churches which include the First Chinese Baptist Church, and the Old St. Mary's Church. The first Chinese Baptist Church was opened to the public in 1880 and has served its parishioners for well over the last 100 years. The Old St Mary's Church was built in 1854 and is one of California's first cathedrals.
Sing Chong Building
The Sing Chong Building was one of the first that was built after the earthquake of 1906 in San Francisco. This building houses the famous Cathay House Restaurant and affords the visitor some great views when you travel to the top.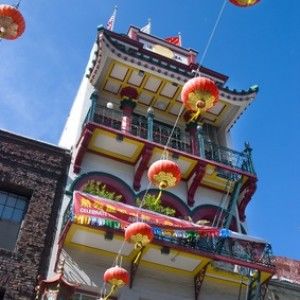 Restaurants
Chinatown holds many different restaurants that cater for all tastes. The restaurants are well located and spread out across a number of streets and visitors will be spoilt for choice. The restaurants are well prepared to cater for the influx of visitor over busy periods like Chinese holidays and cultural events and the tourist season. The cuisine is mainly Chinese, of course, although traditional American food is available.
Herbal Shops
Chinese herbal medicine tradition is strong here. When it comes to herbal healing shops, Chinatown San Francisco there are literally hundreds, where TALK students can visit to find out about and purchase different herbal remedies. These shops generally hold a variety of different herb based formulas that have been used in Chinese tradition over the thousands of years.
Events
Throughout the year, Chinatown holds much different fun and exciting events and activities for TALK students to experience. Many days of the week, depending on the time of year, lion dancers can be seen throughout the busy streets entertaining their visitors. Other events throughout the year include Chinese film festivals, Chinese New Year activities, pageants, balls, street fairs, festivals, and exhibits.