Sightseeing in San Francisco

Sightseeing in San Francisco can be a fun thing for TALK students who deserve a day away from their study. San Francisco holds a great deal of attractions at affordable prices which students on their student budgets can experience and enjoy. Here are just some of the attractions in San Francisco you can do when visiting or studying in this grand city.
Maritime National Historical Park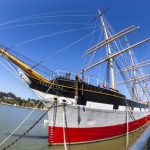 The Maritime National Historical Park is a fascinating and eye-opening experience which gives you insight into 19th century vessels and historic ships. Located at Fisherman's Wharf, the Maritime National Historical Park contains ships which include the Balclutha which is a square rigger with 3 masts, along with Eureka, an early steamboat, amongst other interesting sea vessels. For the cost of about $5, self-guided tours of the ships are available. The maritime park also contains a visitor center, a maritime museum, and a research/library facility.
Musée Mécanique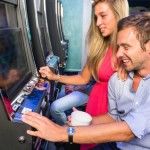 The Musée Mécanique near Fisherman's Wharf is a place that takes you back in time. Here you will find antique games and arcades which only cost a few pennies to a dollar to play. The Musée Mécanique is a great place to visit for those who may want to see the games from another era. Admission is free and some of the games include robot hand wrestling to a mechanical barbershop quartet serenade.
San Francisco Ferry Building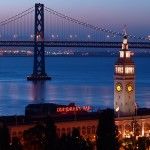 Opened in 1898, the San Francisco Ferry Building is a magnificent structure which is home to the terminals that house the ferries ready for a trip across the San Francisco Bay. The building is situated on The Embarcadero at 1 Sausalito, San Francisco Ferry Bldg, San Francisco, CA 94111, and contains offices and a marketplace for anyone looking to do some shopping. Open daily from 10am to 6pm, the Ferry Building is the place to be when you want to travel across the water. The building features a 245ft clock tower with 4 clock dials that are 22ft in diameter and can be seen from Market Street.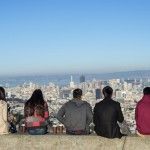 Twin Peaks
The San Francisco Twin Peaks are two hills which are located at 501 Twin Peak Boulevard, San Francisco 94114. The Twin Peaks have a height of 925ft and are situated near the San Francisco Geographic Center. They are the second highest point in the city after Mount Davidson, and offer amazing and breathtaking views of the city. Opening hours are from 6am to 12am and offer stunning views of a night with the city lights.