San Francisco Travel City Facts

Also known as the City by the Bay, San Francisco holds a colorful, diverse, and intriguing atmosphere that brings students and visitors in from right across the world. With its ambiance of culture, history, and dynamic beauty, San Francisco is a great place to visit or study when looking to learn English at the TALK English Schools. For international students looking to venture out to be a part of this great California city, here are the San Francisco travel city facts that will give you insight into the City by the Bay.
Population: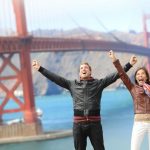 The population of San Francisco is estimated to be around the 825,000 – 850,000 mark. This city sits on a land area of about 46.9sq miles and is calculated to have about 17,867 people per each square mile. Densely populated, San Francisco is a tourist hot spot expanding in population growth each year.
Currency:
The currency in San Francisco is in US dollars. $1 = 100 cents. This currency is the same throughout the entire USA and is one of the major trading currencies used in the world.
Opening Hours:
Shops:
Shop opening hours are generally between 09.00am to 21.00pm. San Francisco holds plenty of shopping outlets that TALK students can visit which expand throughout the entire city area. Depending on the store some shops may stay open 7 days a week.
Banks:
Banks are generally open between the hours of 09.00am to 17.00pm. Most banks are open to the public between Monday – Friday with some open on Saturdays for half the day. ATM's in the area are usable for 24 hours.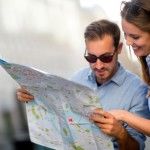 Emergency Number:
The emergency number in San Francisco is 911. This is consistent throughout the entire USA.
Tourist Information:
Tourist visiting San Francisco nationally or internationally can visit the Visitors Information Services Centre located at 900 Market Street. The opening hours are from 09.00am to 17.00pm Monday to Friday and from 09.00am to 15.00pm from Saturday to Sunday. The tourist centre accommodates for 14 languages has great information about attractions, dining options, transportation, neighbourhoods and more. To contact them by phone, call:  +1 415 391 2000.