The Regional Particulars: Boston Slang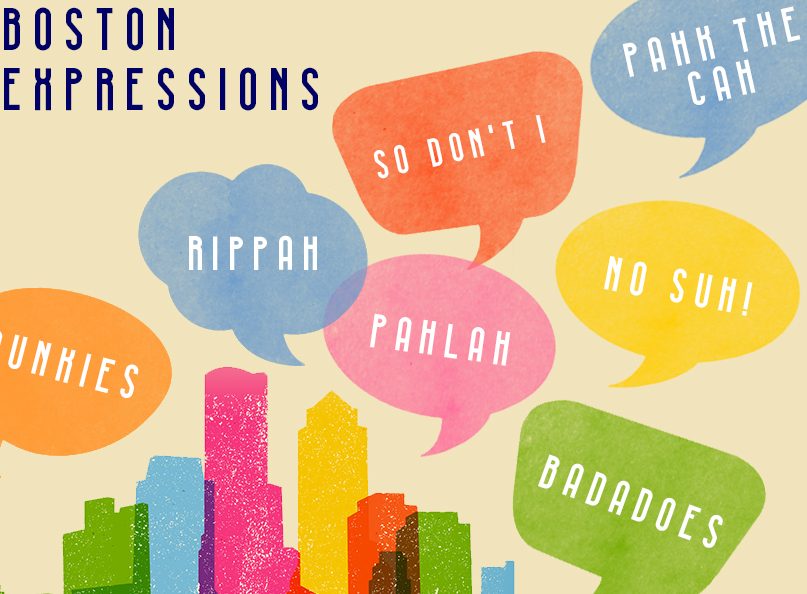 Get Boston natives out from behind the wheel of their cars and you'll find they're actually pretty nice people.  Bostonians are proud, strong, smart, sports fans, and getting to know them is a whole of fun – but, first, you need to be familiar with Boston slang words!  Studying English at TALK School's Boston location will fine-tune your ear to the English language.  Boston English is a language unto itself, and the local Boston slang is equally unique.
TALK Students: Boston slang
TALK's Boston Students have a handful of slang that they say you'll hear most often while studying in Boston.
Will says, "What's up?" is the version of "hello" you're most likely to hear, often with an upward nod of the chin as though the words are being tossed to you. Ilya says you'll hear "pahk the cah" that classic Boston accent where the H sound replaces the R sound in words and everything can sound like slang.
Bostonians like economy when it comes to the names of towns, streets, and common landmarks!
Here's a sampling:
"the Ave" that's Dorchester Avenue
"the Dot"  that's ALSO Dorchester Avenue LOL
"the Cape" = Cape Cod
"Bricka" that's the city of Billerica
"the Gahden" means Boston Garden, where the Celtics and Bruins play
"Comm Ave" is a short version of Commonwealth Avenue
"the Charles" refers to the Charles River
"the Chuck" … that's the Charles river too!
Of course, there's like a million more but let's try some other common slang.
"the boys" are the police
"staties" are Massachusetts State Troopers
"Barney" is a Harvard student or graduate
"Southie" is someone from south Boston or south Boston itself
"the hopper" is the toilet
"skid" is a loser
"decked" is to be dressed up
"hoobanger" is a big party
"rippah" is a HUGE AWESOME party
"wicked" IS a word used to make anything a superlative! "wicked good time", "wicked smart"…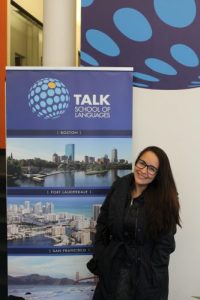 Genesis says you may hear, "if you talk the talk, you've got to walk the walk".  This is a phrase used elsewhere in the US too that warns you not to be a poser.  I'm not surprised it's commonly said in Boston—people in Boston are authentic.
There's a lot of slang you'll encounter while studying English at TALK's Boston location.  Don't be a skid.  Get decked and go to Boston to learn English—every day will be a wicked rippah!