Visit Boston Attractions

Boston – this city is known as the heart of the State of Massachusetts. It is a wonderful city if you are a student, either local or international.  If you want to study English in a friendly, welcoming and interesting environment, this is the place to be!  And when you do visit Boston, you will find there are so many and such different things you can do and see. Here are a few – just a very few – of the great things you can do when you visit Boston for study.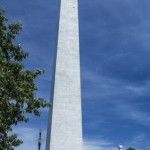 Climb Bunker Hill Monument
The Bunker Hill Monument Climb is a really thrilling, really challenging climbing experience. This is not for the faint of heart. This building which is the Boston Bunker Hill Monument has 294 steps in its climb. Believe us, it is all worth it when you get to see the great views of Boston from the very top! The Monument stands 221ft tall and is located at Breed's Hill – which is the site that the American Revolution's greatest battle took place. It takes time to reach the top, but Boston students can take their time climbing, pace themselves and save their energy to appreciate the glorious view from above.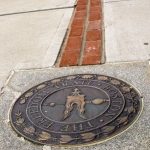 Boston Heritage Trails
The Boston Heritage Trails are a great way to explore the history and rich cultures of the different groups of immigrants and seekers who came to Boston. The Boston Heritage Trail complements the Freedom trail. The Boston Heritage Trails are self- guided or tour-guided tours – the latter does not let you miss a thing. The tour starts with the Freedom Trail then moves onto the Black Heritage Trail and The Salem Heritage Trail. As you walk along these trails, you will get an insight into the history of Boston and how it has shaped the community over the years.
Boston Sports GPS Trail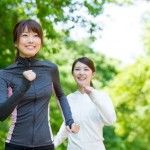 For any Boston TALK student who also happens to be a sporting fan, the Boston Sports Trail is a really fantastic thing to do on a day out. Word of warning though – this Boston Sports Trail is for die-hard sports fans or those who want to understand American sports culture.  The Boston Sports GPS Trail offers you a downloadable GPS guide that you can use to begin your journey around every major sport history making event, venue or memorabilia that ever occurred in Boston! Wild!  This sports trail starts at the Sports Museum inside TD Banknorth Garden, travels through a range of exciting sports-related places, before it finishes at Nickerson Field at Boston University which is the first home of the BOSTON PATRIOTS!!!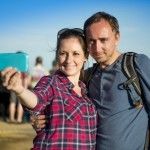 Gibson House Museum
This is one of many Boston's historic house museums. The Gibson House Museum of Back Bay gives you a unique insight into a single-family unspoiled residence. This house still retains its scullery, kitchen, butler's pantry, and water closet along with private family quarters and formal rooms. This house features the Gibson's original personal possessions and furniture from the days gone by including paintings, furniture, sculptures, silver, porcelain, photographs, curios, and other 19th century family heirlooms. Tours run through the ground, first, second, and third floors and gives you an insight into the Italian Renaissance style with its red brick and brownstone construction. A great insight how the everyday Bostonian lived in the last century and back…