Boston: Beautiful, Bold and Bright

TALK Boston, as its name suggested in situated in the city of Boston, in the state of Massachusetts on the east coast of the United States. The city is renowned for its history and its educational importance, with some of the country's best universities and colleges located within the city and its surrounds.
TALK Boston : The School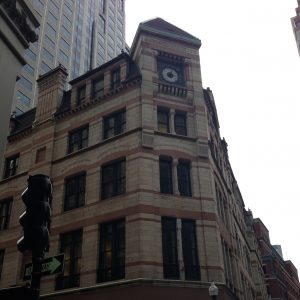 The school itself is located in the Financial District of the city in the historic Bedford Building, built in 1874. It has easy access to public transport! It's just a 2 minute walk from a T Subway and a short walk to the nearest bus stop.
The classrooms are large and spacious designed to let as much natural light enter as possible. They are outfitted with interactive classroom technology and free Wifi.
To learn more about the school and get a free quote to learn at TALK Boston click here.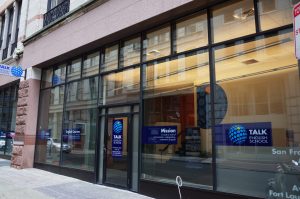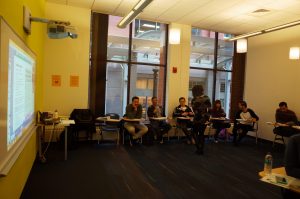 Why our students love TALK Boston
The activities. Boston's cultural life is extraordinary with many outdoor activities to take part in, colleges and universities to visit. In the summer we have amazing outdoor activities to try like the Freedom Trail, a Boston Harbor Islands Boat Cruise, a walk in the famous North End, or a picnic in Boston Common. For more ideas and suggestions click here.
The restaurants. The city has a range of amazing restaurants and bars. Originally known for lobster rolls and clam chowder, the Boston food scene has grown over the years to offer everything from delicious mouth water street food to classic fine wining and dining. Our students who visit the city certainly have their favorite eateries!
The accent and the slang. Bostonian's have a distinct and peculiar accent, which some of our students have described as "interesting" and "unique". Specifically Bostonian's don't really pronounce the 'r' sound. So for example, words with an "AR" spelling are pronounced with more of an "AH" sounding – 'park' is pronounced 'pahks' in a Boston accent. This peculiarity is something that so many of our students love!
In addition, to the accent, Bostonian's also have their own slang, words and phrases only used in the Boston area. If you choose to come and learn English at TALK, no doubt you'll get a chance to immerse yourself in the cultural language!
"I loved the experience in Boston. It's a fantastic city to explore and a great place to discover many interesting things. The University Tour Package was a great opportunity to have an approach to the greatest American universities and the English program at TALK School was a great chance to improve my English and to meet people from all around the World." – Marisol Calderón, TALK Boston student from Ecuador.