What is an F-1 Student Visa?

An F-1 visa is an immigration document that permits a foreign citizen to come to the USA to study full-time for a temporary period of time. The time to receive a visa varies by country. Accredited English language schools, such as TALK English Schools, help students prepare the correct documents to apply for a visa.
We suggest that you make your appointment with your U.S embassy or consulate as soon you receive your Form I-20  from us in order to begin the process.
What is an F-1 visa?
Full-time study in an English language program requires at least 18 clock hours of English classes per week, and the program and ESL School you have enrolled in must be approved by the Student and Exchange Visitor Program, also known as SEVP, which is part of the United States Department of Homeland Security. Under U.S. immigration law, only SEVP-approved academic and language institutions can issue a form I-20, which is required in order to apply for an F-1 (student) visa. Not only must the school be SEVP-approved, the School must also hold national accreditation.
Most Accredited English Language schools, such as TALK English Schools, assist students is they require a student visa, helping them prepare the correct documents for the type of US visa required.
Once accepted at a SEVP-certified school, you will receive a Form I-20 or DS-2019 from the institution's international student office to present when you apply for your student visa.
How Long does it Take to get a Student F-1 Visa?
Once you have your Form 1-20, you can apply at the US Embassy or Consulate in the city closest to you for a Student Visa. Because the time receive an interview appointment with a US consular official and to receive a visa varies by country, contact your local embassy. This US State Department web page provides links to the Visa Section at the US Embassy nearest to you. Here you will find specific instructions and information about the visa application process and wait times.
What is an F-2 visa?
The spouse and unmarried children under the age of 21 of an F-1 student are eligible for F-2 status and may stay in the US as long as the primary student remains in legal F1 status.
Your spouse and minor children can apply for F2 visas, and either accompany or follow to join you in the United States.
To apply for an F-2 visa, you need to contact your school's international student office and request a new I-20 for your dependent. You will likely be asked to provide documents to demonstrate the relationship, such as marriage certificate, birth certificate, notarized certification, etc. You will also need to show evidence of financial resources sufficient to support your family living in the United States. This may include bank statements, pay stubs, affidavits of support, and family savings in your home country.
After receiving a new I-20, the F2 application procedure becomes very similar to applying for an F-1 visa. Your dependent needs to make a visa appointment at a U.S. embassy or consulate, and bring to the interview all documents mentioned above, plus additional information to support their request for a non-immigrant visa.
Generally, a child under the age of 14 does not need to be present at the F2 visa interview unless specifically required by a consular officer.
Can F-2 dependents go to school in the US? F-2 children may attend elementary or secondary school full-time while in the US. An F-2 spouse or adult child may take non-academic vocational courses, or enroll in a part-time English language course. They may not enroll in a full-time course of study or engage in any study toward a degree program.
To study full-time at post-secondary level, the dependent must change his/her F-2 status to F1, and may not attend school until the change of status request is approved by the USCIS.
For more information, please visit: https://travel.state.gov/content/travel/en/us-visas.html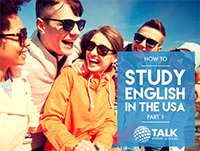 Learn more about the F-1 Visa and other important information in our e-Guides series How To Study English In The USA. Download now!