Toiletries Packing List for Women

When you pack for your study abroad trip, put your toiletries in a plastic bag at the top of your checked suitcase. To save room in your suitcase, buy standard toiletry items such as shampoo, conditioner and body wash in your host country. You can purchase most toiletries abroad. Large amounts of toiletries can take up a lot of luggage room, so only bring a month or so's worth or if you are particular about a certain product or brand.
Be aware that only 3.4 fluid ounces (100 mL) of liquid items are allowed in your carry-on luggage (most standard travel-sized shampoos and conditioners fit these limits). Store these items in clear, re-sealable, plastic bags. A Compliant Toiletry Kit for your carry-on bag as per the US Transportation Security Administration is 1-quart zip-top Ziploc bag. Consult the Transportation Security Administration website for details and further explanation.
Toiletries that Women Should Pack
Shampoo/Conditioner/other personal hair products
Toothbrush/toothpaste/floss
Soap
Deodorant
Brush/Comb
Razors
Contraceptives
Tissues
Acne medication/cream
Face wash/lotion/moisturizer
Loofah/washcloth
Mouthwash (small)
Nail clipper/Nail File
Contacts, solution and case (make sure you have all the contacts you'll need for your time abroad)
Sunscreen
Makeup
Miscellaneous
Eye Glasses and glasses case
Sunglasses
Flip flops for showering
Bobby pins
Hair ties
Headbands
Sunscreen
Tampons and pads
Tweezers
Tip: Because of the voltage differences in many electronic products, you may want to wait until you're in your host country to buy items such as a blow dryer or hair straightener.
Medical
Prescription Medication – enough for the time you will be abroad
Written Prescription from home physician with chemical name of medications
Birth control
A mini first‐aid kit with a supply of adhesive bandages, band aids, antiseptic, antibacterial cream, over-the-counter pain medicine, allergy medicine, cold and flu medicine
Eye drops
Motion sickness medicine
Vitamins
Remember to check if the medications you take are legal in the country that you're going to by contacting the country's embassy. Some over-the-counter medications are illegal outside of the United States.
Carry both your prescription medications and your over-the-counter medications in their original packaging.
Using this toiletries checklist, you can be assured that your toiletries, bath and medication requirements while abroad are everything you need!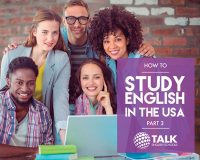 Get more of our study abroad packing tips – clothes for him to pack for his study abroad trip, for your carry-on bag, his toiletries needs, electronics, and more in our e-Guides series. Download here!