Specialized English Programs. Are they the Right Choice for You?

Specialized English Programs cover such areas as Business English, Presentation Skills and specializations which require specific English language or speaking skills.
Specialized:  requiring or involving detailed and specific knowledge or training.
Concentrating on a small area of a subject
Designed for a particular purpose
Oxford English Dictionary
Specialized English Programs: Business English, Private One-On-One, Accent Reduction, Etc…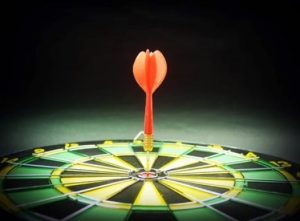 The available Specialized English Programs are as varied and individual as the students who attend TALK.  Everyone has different English language study needs or objectives.  Specialized classes allow students to concentrate on acquiring or polishing the English language skills most important to them.
Business English
Business English Courses are held at TALK's Boston school and require you to possess high-intermediate English language skills.  Business English Courses teach you how to assess employment ads, create your cover letter, and write your curriculum vitae.  You'll practice mock job interviews to gain confidence, and learn how to sell yourself.  The classes help you become more professional in your presentation.  You'll learn to communicate effectively AND appropriately in the workplace.
Business English is as specific as any vernacular—this specialized course will familiarize you with the specific vocabulary and topics of today's global business environment.
The Business English Programs are available in 4 intensities.  Business English is 18 lessons per week, and a Business English Elective is 5 lessons per week—neither of these courses require you to have a US Visa.  The Business Elective is a great add-on to a General English or Intensive English Course—you WILL require a US Visa if your total lessons per week are 20+.
The Business "Plus" Course is 20 lessons per week and requires a US Visa.
Private One-On-One Classes
Private One-On-One Classes are the ultimate in focused learning.  You work with a TALK representative to custom tailor a class to your schedule and English learning needs.  You and your teacher will work to clear the obstacles that block your path to English fluency once and for all!
Accent Reduction
All TALK courses address accent reduction…but, if your English language proficiency is a 10 and you still find it impossible to be understood by native English speakers, then you want to zero in on learning techniques to correct your English pronunciation and reduce your accent.  Accent Reduction Classes are specialized classes that are available as One-On-One Classes or through the Corporate Training Program at the TALK school in Aventura.
Presentation Skills Workshops
Presentation Skills Workshops are for the development of your public speaking skills.  You'll learn to draw people in with your voice, and learn how to deliver your presentation with authority.  You'll conquer any fears you may have, and add an important strength to your English language skill-set.
Go to Talk.edu to explore all the Specialized English Programs available.  Speak to a representative if you don't see a class that seems to be your perfect fit—they can direct you to an existing course or create a tailor-made curriculum.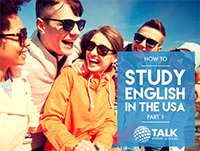 If you are considering studying English in the USA, find out everything you need to know in our How to Study English in the USA e-Guide.  Download today!