Short Trips and Local Travel for Students in the USA

Deciding what to do and where to go while you are a student in the USA will depend on how much time you can take out from your studies and the budget you have set aside for travel and entertainment.  Find out what deals there are on excursions and trips to local landmarks and destinations.
How to travel on a budget
When we talk about local travel, we mean not only trips in and around your host city and its immediate surrounds, but also to nearby towns and neighboring cities.
Plan trips on weekends to places that are not too far away – there are many budget flights which go to the smaller cities and only take a couple of hours.
Inform yourself about local travel attractions, online fare comparison sites and deals, as well as inexpensive accommodation finders so that you can travel within your budget.
Plan both your weekend trips and longer vacations ahead of time. Booking airfares and accommodation well in advance will save you money.  Try Groupon as well as Student Universe for discounted fares and great package deals on short and long excursions.  There are also fantastic budget travel deals on day trips in your home city.
Use student discounts whenever you can, such as for public transportation, museum entry and other tickets and tours.
Stay in hostels, or with friends.  At many hostels, students can sometimes find work there in lieu of accommodation.
Travel locally as much as you can, and if your budget allows, take some longer trips to find out more about the country and culture.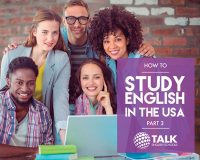 So, yes, there's plenty of travel you can do that won't break the budget.  In fact, the amount of travel deals is why the US on a budget really rocks! Download our e-Guides series and learn more to make this study abroad adventure the best time ever!