What to Pack in your Carry-On Luggage

Packing for your trip requires 2 lists – one for your airport carry-on or hand luggage and the other for your one or two suitcases that you will be checking in at the airport. Consult the airline website for hand luggage restrictions and for general baggage restrictions as there are often strict limits on both the weight and number of bags. On international routes, US carriers allow 2 suitcases weighing up to 50 pounds (23 kg) to be checked, one carry-on and one personal item (purse, laptop, etc.) can be brought onto the airplane. Many US carriers charge fees for checked baggage. If you're only going for 3 months or less, you probably just need one normal-size suitcase. Wrap liquids containers caps with tape and place them in plastic storage bags to avoid them leaking in your luggage. Lock and label your suitcase and use an identifying tag that tells your case apart from other passengers.
Folding and then rolling clothes is a great space saver, though the weight will stay the same. Use large re-sealable bags to make clothing items more compact. Larger, bulky items such as shoes can be added to your carry-on luggage to distribute the weight.
Packing for an extended trip abroad is something of an art. Your packing list should be based on practical considerations of space and what your time abroad purpose is.  Other considerations will be climate of your destination city or country, and the availability of certain necessities in that country.
Packing list for carry-on luggage
While what you pack in your check-in luggage varies according to your reasons for travel, a carry-on bag packing list is more-or-less identical for every air traveler. Your carry-on packing list reflects what most every traveler needs from the time you check in at the departure airport, to passing through security and immigration to exit the country.  From sitting as comfortably as possible in a seat for several hours of flight to your destination country, eating, sleeping, entertaining yourself, and then, disembarking and passing through customs and immigration at your airport of arrival, we think this list ticks off all the carry-on items to pack, so your every need will be met on this first stage of your journey!
What should be in your carry-on bag
Boarding pass
Passport
Student visa (or all the paperwork needed to get one in-country)
Travel itinerary
Travel tickets (if you're taking a train or other transport after your plane lands)
Wallet
Cash in the currency of your host country
Copy of birth certificate
Emergency contact list
School or State ID
Credit card
Debit card
Deodorant
Face wipes
Hand sanitizer
Headphones
E-reader or book
Your cell phone and charger, adapter
Prescription medication (make sure you bring enough refills to last your entire trip—but future prescriptions can go in your checked luggage)
Spare outfit
Be aware that only 3.4 fluid ounces (100 mL) of liquid items are allowed in your carry-on luggage (most standard travel-sized shampoos and conditioners fit these limits). Store these items in clear, re-sealable, plastic bags. Consult the Transportation Security Administration website for details and further explanation.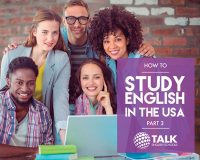 Get more of our study abroad packing tips – clothes for him and for her to pack for their study abroad trip, his and her toiletries needs, electronics, and more in our e-Guides series.  … and what NOT to pack! Download here!