English Language Certificates
When considering what English language school to attend in the USA, first of foremost, consider the following:
Whether the English language certificates issued by the schools are recognized by academic and other institutions as legitimate certifications of your English proficiency. Check what certification you received upon graduating from your course. This ensures the best standard of quality of teaching, student progress and facilities.
Check that the school is accredited.
Are the courses tailored to your requirements as an international student? Private English language schools, like TALK English Schools, specialize in teaching English to international students of all ages and
backgrounds.

The Types of English Language Certificates
It is important to know more about the types of English language certificates offered at the completion of your course, not only to assess whether this is the certification that you need but also that it is a legitimate and widely accepted test of English proficiency.
Let's start with explaining language levels.
For each level, the skills the English learner should have acquired in terms of reading, listening, speaking and writing are described. Language Levels at TALK English schools are measured as in the table below, and these levels are standardized and apply to ways of measuring proficiency for all language skills.

At
Once the learner at one of our locations at TALK English Schools has attained a high level of proficiency –  9 or 10 –  a certificate is awarded to prove sufficient English skills.
If you intend to study at an American university you will need an English-language certificate, to show that you are proficient enough to participate in class and you understand the materials.  Academic standards at TALK English Schools are such that Advanced Academic levels are ideal for students who wish to pursue further studies in a college or university. Many TALK university partners accept our Level 9 in place of a TOEFL or IELTS requirement which are the most popular ones used in the academic field.
1. Test of English as a Foreign Language (TOEFL)
TOEFL is an English certificate is only test form currently offered is an internet-based test (iBT) which can be taken at designated test centers around the world. TOEFL (iBT) tests are now the most popular type of English test because of its accessibility to anyone with a computer.
Duration of test: +- 4 hours.
Content: Four parts to the test, divided into 30 points per part, totaling 120 points. The 4 parts are:
Reading comprehension
Listening Comprehension
Speaking
Written Expression
How the Test is conducted:   Online interaction with the first 2 parts reading and listening to texts with a multiple choice test on comprehension. The 3rd part is a speaking test where your speaking skills are scored, and the 4th part is a written test.
Scoring: Universities require a minimum score of between 79 to 90.
Validity: The certificate is valid for 2 years.
Cost: Upon request but averaging $240
2. International English Language Testing System (IELTS)
Like TOEFL, IELTS is also widely accepted by universities internationally, as well as some business, scholarship programs or government agencies. It is also accepted as proof of English proficiency for some types of work permits as well as for immigration in places such as Canada, New Zealand and Australia. Tests are conducted at over 500 test centers worldwide.
Duration: +- 3 hours
Content:  IELTS exams consist of four parts –
listening (40 minutes)
reading (60 minutes)
writing (60 minutes)
speaking (11-14 minutes)
How the test is conducted: Unlike TOEFL, the speaking part of this test is conducted face-to-face with a certified examiner.
Scoring:  IELTS tests use a grading system from 1-9. Universities accept scores around 5.5 to 6.5 (B1-B2) and above.
Validity:  2 years
Cost:  Approximately $190
3. Cambridge English Examinations (CAE)
Cambridge English Language Assessment is mainly used in the UK but their certificates are also accepted in many universities outside of the UK. However, they are not as popular as TOEFL and IELTS certificates.
CAE offers 3 types of proficiency exam, First Certificate in English (FCE), Certificate in Advanced English (CAE), The Certificate of Proficiency in English (CPE.)   The latter two exams are designed for advanced English skill requirements, while the FCE is the same level as the TOEFL test, where entrance scores to universities average B1-B2.
First Certificate in English (FCE)
This test is administered by an examiner and is offered as a written (paper) exam and on a computer.
Duration: +- 4 hours
Content: Unlike the other certificates, the test consists of five parts.
Reading
Writing
Use of English (grammar, vocabulary comprehension)
Listening
Speaking
Scoring: Between 0 – 100 with A=80-100,  B=75-79,  C=60-74,  Pass=45-59, Fail=0-44.
Validity: no expiration.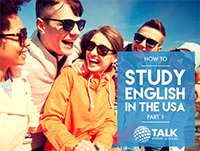 Getting an English language certificate costs money and demands that you put in the time to prepare, so get as much study and practice in as possible well before you sit down for the test. Download now our e-Guide How To Study English in the USA and learn more about it.