Dorm Room Décor to Make you Feel at Home

Wherever you live while studying in the United States, make sure your dorm room feels like home! Dorm room decorating ideas that include small and easily transported items from home will make your room feel familiar, comfortable.  Your dorm room décor should not only include a touch of home, but your personal touch as well.  On-campus, off-campus, homestay or apartment accommodation, it's important that you make your temporary home feel like home.
Ideas for your dorm packing list
Bring along personal items, furry toys, decorative accents such as a throw, a pillowcase or an ornament will be comforting to have around.  Just make sure they are small, light and not fragile!
Photographs of family, friends and pets can sit on your desk and nightstand and posters or light hangings can decorate your wall.  Buy frames and weightier decorative items in the USA. Don't use nails on walls – there are a lot of good substitutes out there such as putty and double-sided stickers.
If you have special tastes in coffee, a favorite flavor of tea or even types of snacks, pack some of them to see you through your transition period or longer.
Your dorm room is your home for the time you are away from your family home.  Surroundings matter as they give you both comfort and pleasure and make the difference between how you feel about yourself and how your function.
While you will decorate your room with things from home, also take time out to explore yard sales, thrift-stores or antique markets in your host city and find some inexpensive items which reflect your taste. A small rug, or a vintage poster or wall decoration will warm up your room, and a comfortable chair will add to your room's cosy feel.
Your dorm room packing list with special things from home and other inexpensive but clever touches will make your room your sanctuary while you are away from home!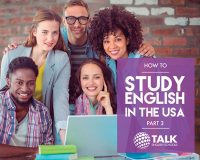 Download now! Our e-Guides series is full of great tips about making the most of your study abroad experience in the USA.