How to Carry your Money when Studying Abroad

How best to carry your travel money as you embark on your study abroad adventure?  What travel money options are available? In addition to cash, your choices of how best to securely carry travel money include debit or credit card and traveler's checks.
Let's look at the different ways  that are worth considering when you need to have you travel money readily but also securely on hand while you are living in a different country.
Ways to Carry Travel Money as an International Student
Take some cash in the currency of your destination – this allows you to get through those first few hours of transitioning from your home city to your new adopted city.  You can use cash for tips at the airport, hotels, for cabs, etc. and make any payments where cards are not accepted.
Credit cards often come with perks, such as cash back, upgrades on airline seats, travel insurance.  Have at least one credit card with you, but use it prudently and be aware that you will probably be charged international transaction fees and cash advances on your credit card are particularly expensive.
Debit cards are very useful when traveling abroad as you can access your bank account wherever it is held – including in your home country.  Make sure it is a Visa or Mastercard and be aware that there might be an international transaction fee.  Your money is exchanged as the daily rate for that card.
With travel cards, you can fund your card and then use it to do transactions in different currencies with not international transaction fees. So, you pre-pay to provide for your needs before you leave your country, and you save significantly by avoiding fees applied by credit and debit cards.
Contactless Payment Devices and Apps
When you know where you are going, research what contactless payment options there are in that country.  Apple Pay, Samsung Pay and Google Pay are everywhere in the USA, but you could consider other options such as Pay by Barclaycard – a contactless payment device available on Amazon, which comes in the form of a wristband, key fob, sticker or loop that you can slide onto your existing watch or fitness band.
The most convenient way to carry is to split up these options – bring some foreign currency, a debit and credit card, a payment app – and if you can afford the upfront cost, a travel card.
There are many different ways you can carry your travel money around, each with its own pros and cons, depending on where you're traveling, what you'll be doing, the type of travel money you're taking and your own personal preferences. So instead of telling you there's one "best" way to carry money around when you're traveling, you can compare six popular options here, to find what works for you.
Finally, the way you carry your travel cash and cards is important.  Put them in different parts of your luggage so it you lose one of these forms of currency, you have a standby source.  Other ways to conceal or make your money secure – use a money belt so that your passport, money and documents are on you at all times.  Or have a shirt or pants with hidden pockets for those important documents, including travel cash, credit and debit cards.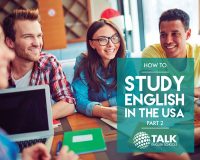 Download our e-Guides series and learn more about the best ways to carry your money when studying abroad!