Are General English Courses Your ESL Best Fit?

Learning English is a great idea no matter what your academic or professional goals are.  English is the official, and unofficial, language of nearly any business or industry you can think of.  Even if your town is just a beautiful tourist destination, your ability to speak English is an in-demand skill in a host of businesses—hotels, shops, bars, clubs, restaurants…anywhere that people visit while enjoying the beauty of your country.
General English Full-time or Part-time:  What it is and What it's Useful For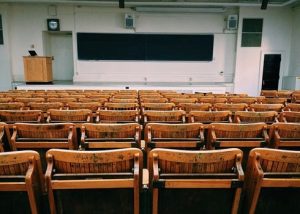 General English courses can help you begin to learn the basics of the English language or build on the language skills you already possess.  Learning English from native speakers is an advantage that can scarcely be overstated.  The immersive nature of learning a new, unfamiliar language—like English, in the US—means you are absorbing knowledge in the same way you did as a child, you just have the additional advantage of adulthood.  You can study and ask questions!  General English courses are geared toward helping you develop and improve your English language listening, speaking, reading, writing, grammar, vocabulary, and pronunciation.  Instructors cue to the areas you need to strengthen and they challenge you to expand in the areas you're already crushing.
There are a couple differences between a Part-Time General English Course, and a Full-Time General English Course.  They both provide the same English language support and instruction, but a Part-Time General English Course will be for a shorter duration with fewer lessons per day.  Part-Time courses are perfect for students who work, or who want to spend time experiencing American culture with friends and family—a sort of 'learning vacation' if you will.  The other advantage of a Part-Time General English Course is that it doesn't require a US Visa.
Full-Time General English Courses are for students who are willing to commit themselves a bit more to their English language education.  You'll need a US Visa to study full-time, courses will run for a longer duration, and there are more lessons per day.  Full-Time General English Courses place more bricks in your English language foundation.  You're better prepared for a university proficiency test, and you have the practice and exposure to English to give you confidence to live in America and speak English with native speakers.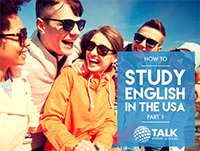 Want to know How To Study English in the USA? Download our e-Guide now!