TALK Activities in January
January 2018's TALK activities schedule at TALK Fort Lauderdale, TALK Boston and TALK San Francisco is marked by events filled with holiday cheer and welcoming of the opportunities that the New Year brings.
Activities at TALK in Boston, San Francisco + Fort Lauderdale
Boston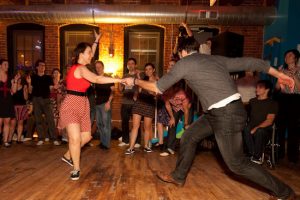 Our Boston students will see in the New Year with pomp and ceremony on January 1 when they attend the Boston Baroque Concert at 3 p.m., with Bach's Brandenburg Concerto No. 1 and Handel's Water Music and a selection of operatic arias. Boston in winter has so much to offer, from music festivals to art fairs and many outdoor winter sports events.  Many are free.  Here's a list of other activities highlights that TALK Boston students will have the opportunity to attend:
Social Swing Dancing (Friday, January 5)
Ice Skating at Frog Pond in the Boston Common (available every day)
Museum of Fine Arts Free All Day (Monday, January 15)
Boston Celtic Music Festival (Thursday, January 18)
Lunar New Year Celebration (Saturday, January 28)
San Francisco
Although San Francisco experiences a milder winter than Boston, it still offers some great winter weather activities.  If you are at TALK San Francisco student, here are 2 events in January that you really shouldn't miss:
January 6, 2018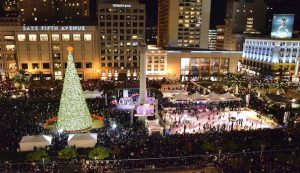 Free Union Square Ice Skating lesson at the Holiday Ice Rink
Time: 8:30am
Ages: 3 to 300
Location: Union Square Ice Rink
Cost: Free with RSVP – includes skates rentals
January 15, 2018
English Hangout "What is your dream?"
Based on Martin Luther King's speech that students will discuss in class, they will talk about the kind of dream they have for the future of their own country.
Time: 1:30pm to 2:15pm
Location: Talk office
Cost: Free
Fort Lauderdale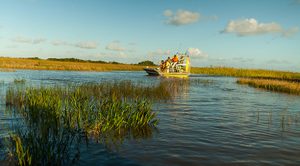 January's activities calendar for TALK Fort Lauderdale offers many more outdoor activities  – this being sunny South Florida, after all!
The two most popular outings are great for individuals but also families, since the Family Program is big in January:
Take advantage of the outdoors, and enjoy an airboat excursion through the vast, spectacular wetlands of the Everglades.  You embark from their jetty at Everglades Safari Park:
January's other action-packed activity in Florida is one which families love. It's a day indoors but there's lots of fun and actions at the Extreme Action Park.
Check with your TALK Activities Director for more details.