TALK Student Testimonial: Adriana Campos shares her great experience at TALK Atlanta

Adriana Campos came from Venezuela to learn English at TALK English Schools Atlanta and found a very friendly and warm environment that made her feel welcomed and confident. Check out her testimonial below.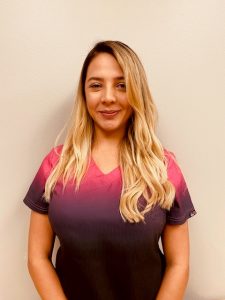 What courses did you take at TALK?
I have taken the General English Course.
What were your favorite things about your school?
My favorite thing about my journey in this school was how so many people you can meet here and the level of support from all teachers.
What is your most memorable activity or event at TALK?
Something that I loved was the special activity organized by the school when the students had finished the course.
What is your favorite American expression, idiom or slang you've learned while in the US?
I have many favorites but I like "to make something from scratch" so much.
What' your favorite thing about the city? 
My favorite thing is how many immigrant people are around and it makes me feel included.
If your friends asked you about TALK, what 3 things would you say to them?
It is beautiful, comfortable and with easy access to school; people in your class have the same English level; you can learn an extensive vocabulary more than anywhere else.